Six Steps to Creating a Contactless Passenger Journey
As airports invest in more contactless technology, we discuss the necessary steps to ensure it is implemented effectively with maximum benefits for all.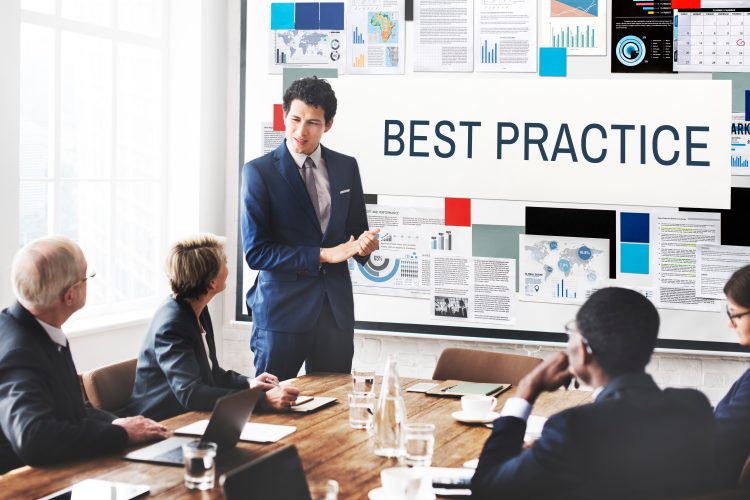 Best Practice Execution Growth Concept
At the height of the COVID-19 pandemic, we saw a vast increase in airports using technology to offer a contactless experience for hygiene and safety reasons. However, as we transition into the recovery period, it's becoming less about hygiene and safety and more about offering passengers a quick, easy, enjoyable journey through the airport. Here we will discuss how airports can successfully create a contactless passenger journey and share our best practice tips.
What contactless technology is used at airports?
Today, most of us are familiar with using contactless technology. For instance, the tap and pay card readers that take our payments at the supermarket, or even something as simple as the taps that automatically turn on when we wash our hands in public toilets.
You're also likely to come across contactless technology at the airport. For example:
Self-service check-in via a smartphone app
Biometrics and identity checking scanners
Virtual Queuing technology using QR code scanning and etickets
Digital health passports and vaccination status
Contactless customer service via digital portals
Touchless Customer Feedback via QR code scanning
Wayfinding apps using AR technology
Contactless fast track tickets
Airport ecommerce websites and apps for purchasing and booking products and services.
Although many of these contactless airport technologies were implemented and utilised during the COVID-19 pandemic to ensure the safety of passengers, there are other benefits of virtual queuing and contactless airport technology. 
One benefit is that adopting contactless systems can improve the efficiency of airport processes. As a result, passengers benefit from a speedier journey, and airports benefit from lower operational costs.
Another benefit is that seamless airport technology can help to increase revenue. As discussed in our article, 'How leading airports are delivering their digital transformation journeys,' reducing the time passengers spend waiting in queues boosts their mood and experience and increases the amount of money they spend in airport retail stores.
We'd also say that following airports' transformation into major hospitality and retail hubs, passengers now expect contactless technology at the airport. So, if you want to ensure you're meeting passengers' expectations and providing the seamless experience they desire, it's time to tackle the steps below.
Step 1 – Decide what contactless technology will benefit your airport
The first step is to decide what your airport's digital transformation journey will look like. Remember, every airport is different, so it's about choosing contactless technology to improve your operations and benefit your passengers. Take a look at our article, 'How airport CEOS are adapting their business model for the future,' to see how other airports are adopting new technologies and services.
Step 2 – Get your airport's stakeholders onboard
When it comes to any significant airport changes, having your stakeholders' support is crucial. Without it, you can almost guarantee that any new technology or operational changes will fail.
As Kirk Goodlet, Director of Facilitation and Product Development at Winnipeg Airports Authority said at the recent International Airport Review Online Summit, "airports, airlines and agencies are all co-managing the passenger journey. All are necessary to deliver on touchless technology and passenger processing, and no single stakeholder could do it on their own."
Our best practice tip for implementing contactless airport technology is to involve as many stakeholders as possible from the get-go. Ensure they understand how contactless technology will benefit your airport, passengers, and stakeholders. They must also understand the role they will play in implementing a contactless journey and ensuring its success. Check out our article, 'how airport innovation teams secure stakeholder buy-in', for more tips.
Step 3 – Create a digital transformation strategy for your airport
Wouldn't it be great if you could implement new contactless technology at your airport and begin reaping the benefits immediately? Unfortunately, it takes a little more work than that. To ensure it's adopted seamlessly and proves a worthwhile investment for your airport, you'll need to implement it as part of a larger digital transformation strategy.
When creating a digital transformation strategy for your airport, it's essential to look at what your data is telling you. In doing so, you will identify opportunities and touchpoints in your airport to optimise with contactless technology. Using advanced solutions, like Rezcomm's Business Analytics, you can also monitor passengers' behaviour and ensure you are implementing contactless solutions that meet their expectations and offer the swift and seamless experience they demand.
Step 4 – Have clear data policies
You will likely face some airport digital transformation challenges when creating a contactless passenger journey. The sooner you and your airport's stakeholders identify and address these challenges, the better.
At the International Airport Review Online Summit, panellists highlighted many digital transformation challenges airports face concerning data.
"You need to have a clear understanding of the policy constraints in your country," commented Fabrizio Magliocca, Head of APOC Management at Aeroporti di Roma. He added, "the business case you build needs to be consistent with the regulatory framework you're working with. The challenge is to allow for keeping the data so passengers only need to enrol once and can reuse their ID."
It's also crucial to address the age-old question of who is responsible for passenger data. The airport? The airline? Or both? Having these discussions and determining the best process for managing, storing and using passenger data is essential, ensuring you comply with all necessary data policies. What's more, we think there's a lot to be said for putting passengers in control of their data, bookings and experiences. Use Rezcomm's powerful suite of Customers modules to make it possible.
Step 5 – Secure passenger buy in
We've already discussed the importance of involving stakeholders in creating a contactless passenger journey at your airport. But it's worth highlighting that this should include your passengers too. After all, passengers are one of the main parties that will benefit from contactless technology at the airport, so they must not only understand how to use it but also want to use it.
With 73 per cent of passengers willing to share their biometric data to improve passenger processes and reports that 68 per cent of people will be digital travellers by 2025, the willingness to use contactless technology at the airport is clearly there. However, for it to be a success, passengers need education and support.
Airports can offer this in several ways, for example:
Email marketing featuring helpful tips on what to expect and video guides
QR scannable posters at the airport linking passengers to quick demos
Easy-read signage
Access to live chatbots to get answers to FAQs.
It's also a good idea to collect passengers' feedback immediately after using contactless airport technology to learn about their experience. Airports can use the information they collect to continuously improve the contactless passenger experience and encourage other passengers to try it.
Use Rezcomm's touchless KPI and Feedback module to collect real-time passenger feedback. Incentivise passengers to leave feedback with a reward and ensure any problems are dealt with immediately to provide a positive passenger experience.
Step 6 – Choose an airport technology partner to support you
Whether your airport is looking to invest in contactless technology for the first time or you are hoping to improve your contactless passenger journey, it pays to have an experienced technology partner onboard. Not only will a tech partner view your current airport operations and passenger journey with a fresh pair of eyes, but you'll also benefit from their knowledge of what other airports are doing.
Choose an airport tech partner like Rezcomm and benefit from a wealth of industry experience, ongoing support and an entire brochure of plug-and-play solutions to support contactless passenger journeys.
We'll help you every step, from deciding what contactless technology will benefit your airport and passengers to securing stakeholder buy-in, implementing the technology and supporting your passengers with change.
For more information, download our Brochure and Book a Meeting to discuss contactless airport technology with our experts.