Aviation's sustainable future: Transforming commitment into action
Juliana Scavuzzi, Senior Director, Sustainability, Environmental Protection and Legal Affairs at ACI World, outlines the commitment made by the aviation industry to reach net zero carbon emissions by 2050 and how ACI World is supporting its members to do so.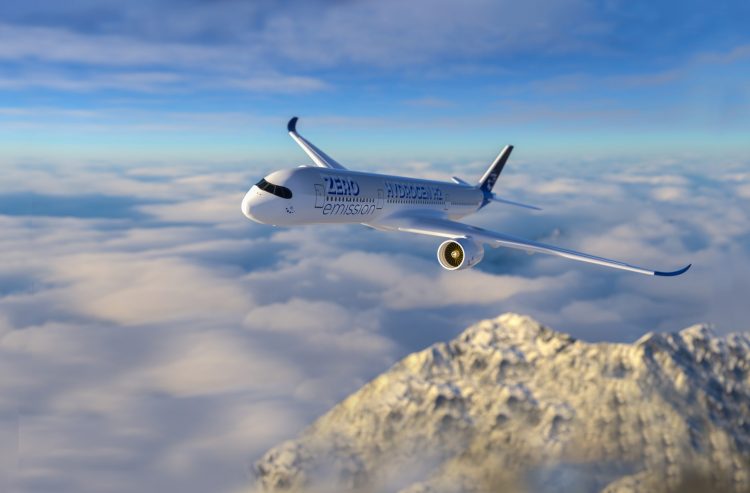 Airports are gateways to global heritage and nature sites, the backbone of society's connectivity, platforms where different modes of transportation intersect, a place where new technologies and innovative solutions are tested and implemented, and the closest link the aviation sector has with local communities. For these important reasons, airports have been developing and implementing sustainability initiatives for many years and have recently transformed this leadership into strategies and roadmaps with clear objectives and outcomes.
Incorporating sustainability at the core of corporate strategies is essential to reach net zero carbon emissions by 2050, as well as to advance the United Nation's (UN) sustainable development goals. Sustainability strategies provide an opportunity to streamline operations and increase efficiencies; identify and mitigate risks and become more resilient; and anticipate, preclude, and comply with current and future regulations. Airport operators collaborate closely with the communities they serve and with all actors operating onsite, orchestrating a balance among a wide range of complex and vital services which safely and sustainably connect people and goods, serving as engines of social and economic benefits.
Such a unique role comes with a responsibility and an opportunity for airport operators to lead and become facilitators of sustainable solutions, including their own decarbonisation and supporting the decarbonisation of other stakeholders' activities on the airport site and beyond. Indeed, compared to small cities, airports are an intersection where environmental protection initiatives from different stakeholders can be converged and optimised.
Reaching net zero carbon emissions by 2050
Taking into consideration the Intergovernmental Panel on Climate Change's Special Report (2018), ACI member airports in 2021 committed at the global level to reach net zero carbon emissions by 2050 and urged governments to provide the necessary support for this endeavour. It was the first net zero commitment made at the global level in the aviation sector and was based on a comprehensive long-term goal feasibility assessment. The global air transport industry, through the Air Transport Action Group (ATAG), also adopted a long-term climate goal of net zero carbon aviation emissions by 2050 later in 2021. Airports have been committed to reducing their carbon emissions for many years now. Despite the significant growth of traffic in the last decade (2010–2019), airports have managed to decrease emissions, with a combination of measures, including the use of new technology, implementation of operational efficiencies, and infrastructure improvements. The Airport Carbon Accreditation (ACA) global standard, which as of May 2022 boasts 395 certified airports around the world, of which 59 are already carbon neutral, has been the machine behind the success. It provides independent assessment through robust and up-to-date methodologies and environmental principles.
Around the globe, airports have been developing roadmaps to decarbonise and support the broader industry transition, including several airports which have anticipated their net zero commitments to 2025, 2030, or 2040. The Swedish airports group Swedavia, which includes 10 airports in the country, has already achieved net zero carbon emissions becoming the world's first operator to do so. More importantly, Swedavia has taken its commitment further by working with its stakeholders to transform their operations.
Facilitating the integration of sustainable energy sources
One of the major pillars for airports to support the decarbonisation of aviation emissions is facilitating the integration of sustainable energy sources into the air transport system. To support its members in understanding the possible impacts and requirements that clean energies may have on infrastructure and operations, ACI World released a whitepaper on sustainable energy sources for aviation, from an airport perspective. Indeed, the traditional role of airports regarding aircraft energy use has generally been as facilitators that provide locations for aircraft and fuel operators to transport and store aviation fuel. However, with the introduction of new sustainable alternative fuels (SAF), airports can now play a key role in enabling the green energy transition.
The whitepaper provides an overview of the most important considerations for airports in terms of supply chain, safety, storage, processes, infrastructure, and equipment requirements, for drop-in (i.e., blended) SAF, hydrogen aircraft (for combustion or for electricity generation through a fuel cell) and electric battery-powered aircraft.
SAF has the potential to be implemented in the short-term, to start the decarbonisation journey of the aviation sector, while other relevant technologies are developed. Sustainable aviation fuels require a consistent policy framework across the globe which signal certainty on demand for investors and provides appropriate incentives for airlines to be able to shift from conventional jet fuels. Book and claim systems will not only support the development of SAF, but also avoid logistics and sustainability challenges associated with the availability and distribution of SAF to airports around the globe. SAF should arrive blended at the airport and their operators can facilitate the deployment of SAF onsite.
There are already 46 airports globally distributing SAF. Airports are actively supporting partnerships and research as well as developing pilot projects and co-operation agreements with the stakeholders to enable the transition of the industry to a more sustainable future. They are identifying and working with SAF suppliers and developing agreements to support its scale-up. This may even include investments in SAF plants, such as the unique example of Amsterdam Airport Schiphol.
To increase the awareness and understanding of new aircraft propulsion systems which could have an impact on airport infrastructure and operations, ACI has also looked into the integration of hydrogen aircraft into the air transport system, in partnership with the Aerospace Technology Institute (ATI). The study provides a comprehensive overview of the potential impacts that hydrogen aircraft could have on airport's operations and infrastructure, and assesses elements such as storage capacities, transportation options within the airport, and safety implications. Airports are developing roadmaps for the implementation of such energy sources as well. For example, Incheon Airport's Memorandum of Understanding with Airbus and Korean Air will focus on the development of airport infrastructure for the deployment of hydrogen-powered commercial aircraft. Airports need to define what methods fuel can be received and assess the required infrastructure needed to receive such fuel.
Similarly, research is ongoing to support electric aircraft operations, and investments are being made in electric charging infrastructure (e.g., Swedavia and Avinor). Overall, airports are actively transforming, and their business models are quickly evolving accordingly. New concepts are arising such as airports as energy hubs for transport modes beyond aviation (e.g., ADP and hydrogen hubs initiative in Paris). Nevertheless, as manufacturers innovate the design of future aircraft further – for example with new forms of propulsion to reduce GHG emissions -additional capital expenditure, such as those related to gate size and configuration, could be needed to accommodate such aircraft and their operations. Overall, whether dealing with short-, medium-, or long-range aircraft – or with SAF, electric, hydrogen propulsion—airports' investment in partnerships focused on refuelling, recharging infrastructure, and improving supply chains may be required to enable the transition.
The benefits and challenges of transitioning to a sustainable future
With the clear commitment of the industry to net zero by 2050, as well as increasing societal pressure and regulatory requirements, airports that invest in, and offer sustainability solutions, will be able to secure licenses to operate and grow. This will be crucial both for their airline customers—who are looking to decrease their own emissions and implement sustainability strategies—as well as passengers and corporate customers who are more aware and demand sustainable travel options. The diversity of airports and the context they operate in, influence the extent to which sustainability solutions are available and their implementation. With investment in decarbonisation measures, airports will be able to secure benefits of connectivity, mobility, and social inclusion over the decades ahead, improve facilities for airlines, passengers and third parties, while also progressively reducing their carbon emissions. Governments will play an important role in supporting and incentivising such investments in their respective jurisdictions.
Despite the considerable achievements airports have already made, the challenges of transitioning to a sustainable future remain high and varied globally, necessitating the leadership of ACI across regions to support airports on this journey. In this regard, ACI is collecting and sharing roadmaps; facilitating the promotion and sharing of best practices among members; supporting the development of mentorship programmes; and developing capacity building initiatives at the local and global level. ACI's well-recognised Airport Excellence (APEX) programme will launch its environment review later this year.
Collaboration key to achieving the industry's long-term aspirational goal
ACI alongside the global air transport industry have committed to net zero by 2050 and support the adoption of an ambitious long-term goal for international civil aviation by ICAO, a goal that is critical to support industry action to address its climate impacts and enable it to achieve its net zero commitment. An international common goal will avoid a patchwork of measures and support a consistent and complementary approach.
Government support is critical to facilitate the development of new technologies; ensure consistencies across policies and avoid unintended impacts; develop policies and mechanisms that can accelerate the deployment of renewable energy globally; support global grid decarbonisation; and incentivise and facilitate airports' and other industry actor's access to green finance, etc.
Collaboration is key to achieving results and cannot be underestimated. The run to decarbonise the economy cannot promote the delusion that we can measure and reach success by reaching our own objectives alone. Climate change is a global issue, requiring work to enable our stakeholders and even our competitors to reach the same common goal. Collaboration will need to reach higher levels, where the materialisation of action is a consequence of a culture that challenges the status quo and reinvents the sector. Understanding that the old ways of doing business do not satisfactorily respond to the challenges we have as humanity is a must. It is a fact that together we are stronger and together we will achieve our collective goals.

Juliana Scavuzzi, Senior Director, Sustainability, Environmental Protection and Legal Affairs, ACI World is a legal and policy expert specialised in international law, aviation law, space law and environment law. She is also an ACI Observer to the ICAO Committee on Aviation Environmental Protection (CAEP) and Secretary of the ACI World Environment Standing Committee (WENSC).