Integration of private jets with commercial airports
David Gitman, President, and Owner of Monarch Air Group, explains the integration of executive aircraft into international terminals worldwide.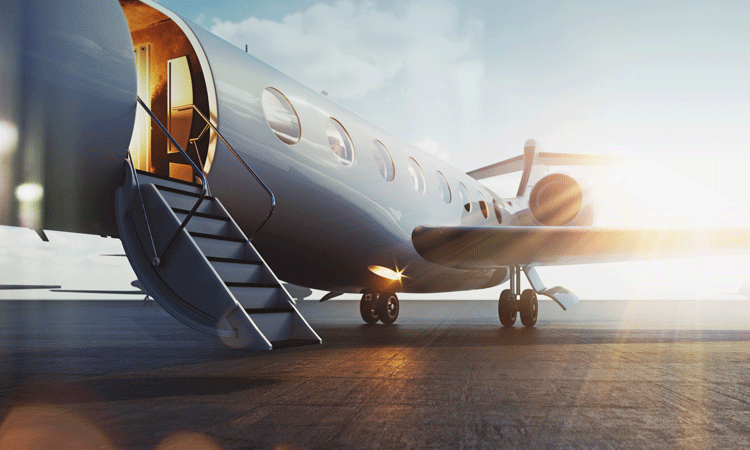 Private aviation is recognised worldwide for its flexibility and capacity to land in remote places, especially where larger commercial aircraft cannot operate. Nevertheless, can these smaller jets land at any airport in the world, especially at international terminals? Quick answer is yes, although there are a series of variables that need to fall in place for a swift and safe operation.
When a passenger charters a private jet into London, for instance, the initial advice from the charter company would be, depending on the destination, to land at one of the top private terminals in the city, which are London City (LCY), Luton (LLA), Farnborough (FAB), and Biggin Hill (BQH). All four are equipped with top-notch above and below wing services and have exclusive private lounges for expedite arrivals and departures. What about London Heathrow (LHR)? Yes, that is also a possibility.
Heathrow serves as a great example of what also happens in other large private aviation hubs like Paris and Miami, with busy international airports receiving heavy commercial traffic, as Charles De Gaulle (CDG) and Miami International (MIA), and with many options of executive terminals in its surroundings, like Paris Le Bourget and Miami-Opa Locka Executive Airport, both dedicated exclusively to private aircraft movements.
Furthermore, Heathrow offers two fixed base operators (FBO) on the south side of the airport next to Terminal 4 which can support all VIP needs and flights. Does this make Heathrow the best option? Not quite. In fact, most private jet flights chartered by Monarch Air Group clients use Heathrow only to connect with an airline.
Landing a private jet in a commercial airport
Usually, these five variables come into play when choosing the right airport to land a private flight:
It must be close to the passenger's destination
It must have adequate runway length to accommodate the type of aircraft that will be used
It must have the necessary equipment to accommodate the aircraft/conditions (GPS approach, ILS, etc.)
It must have suitable hours of operation (not all commercial airports are 24/7)
For international trips, it needs to be an airport of arrival.
TAKE A READ:
Larger commercial airports have more traffic than private terminals and less ground congestion, as clients can show up only 15 minutes prior to a private charter flight and aircraft are ready to go as they walk through the private lounge. Additionally, if a customer's destination is just minutes away from London Heathrow, due to the landing slots and potential delays, it is a better option to land at Farnborough Airport and use a quick ground transportation service to destination.
In essence, private jets can fly into commercial airports, to almost any airport in the world, but due to time efficiency it is not a common practice. If an aircraft were indeed to use a commercial terminal, it must have the necessary equipment to accommodate the operation and ideally a private jet terminal or FBO, which are the minimum standard of an all-around private jet experience.
Biography

David Gitman is the President and Owner of Monarch Air Group, a Ft. Lauderdale, FL-based private jet charter provider. The company combines an unrelenting dedication to safety, unmatched customer service, and in-depth industry knowledge with cutting-edge technology to provide a hassle-free and encompassing solution for each flight.