Opening Riyadh to the world
At the recent World Routes conference in Milan, International Airport Review Editor, Holly Miles, caught up with Jacopo Tonucci, Aeronautical Business Development Director of Riyadh Airports Company. They discussed the effect of the pandemic on King Khalid International Airport and his views for the future of air connectivity in his region.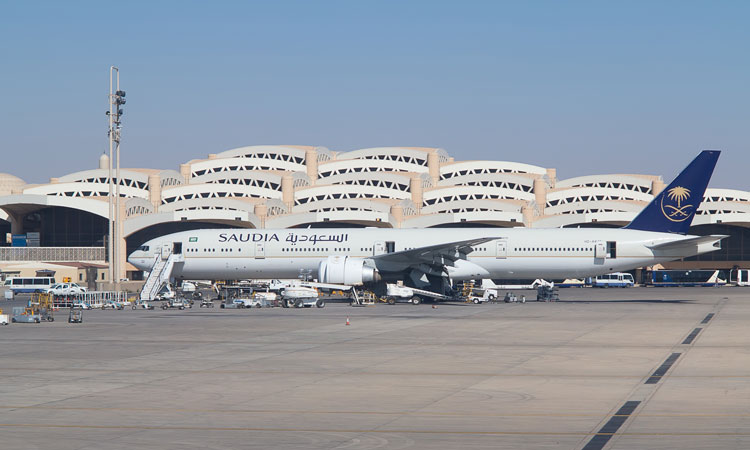 Can you tell us about the impact the pandemic has had on Riyadh Airports' passenger numbers, aviation revenues and the measures you have taken to protect revenues and business operations?
Like everywhere else around the world, the COVID-19 pandemic has affected us too at Riyadh's King Khalid International Airport (KKIA/RUH). International traffic was suspended or reduced for about six months and the domestic skies were closed for two. However, and although our network has decreased in both passenger and commercial movements figures, as of September 2021 we are recovering at speed compared to 2020, performing about 35 per cent better than last year for the same period in terms of passengers, and about 60 per cent better than last year for the same period  in terms of flight movements.
In addition, thanks to a solid domestic network served by all  our national carriers (Saudia, flynas, and flyadeal), the domestic network has been fully restored in terms of destinations. Cargo operations are still strong and well above 2019 level, with the possibility of seeing a structural increase even after recovering the passenger network baselines.
What sort of restructuring have you done under the pandemic and what will you need to do in the future? 
In contrast with many other realities in the industry, who had to unfortunately go through resizing in both manpower and resources cost, at RAC we fortunately did not experience any of that. RAC has managed through the pandemic with no impact on manpower and staff.
What are your three main challenges for the next year? 
Interestingly, we are looking at managing growth. We are expecting to fully recover our main international network by the end of 2022 in terms of destinations. Whilst we do not expect 2022 to perform as well as 2019 in terms of passengers, we see the possibility to have a Q4 passenger performance very close to baseline (2019).
We spare no effort in providing our passengers, airlines, and airport staff with a clean and safe environment, and therefore we will focus on maintaining and improving the levels of hygiene and precautions across all terminals, an effort that won us the 'Best Hygiene Measures Award' and the Airport Health Accreditation by Airports Council International.
What is your strategy with rebuilding your routes in the coming years and what are the challenges? 
Rebuilding our core network is already well underway, with the domestic network already fully re-established (some of our national carriers are entering new domestic markets during 2021). The international network of 2021 will see a mix of recovery of some primary destinations, as well as introducing new large international markets to our network.
What are the three most exciting developments currently happening at Riyadh Airports? 
King Khalid International will open two new terminals soon, which is an extraordinary feat to achieve during a pandemic. Also, we are looking forward to international borders harmonising with travel restrictions so that we can leverage on the tourist visa that was launched with success in September 2019. Its momentum was unfortunately hindered by the events of COVID-19, but the initial data points suggest that, once international visitors benefit from more relaxed travel restrictions at both ends, inbound tourism will restart, playing a crucial role in the development of Riyadh's – and Saudi Arabia in general – tourism target set by the Vision 2030.
Are you optimistic for the future?
We could not be more excited for the future. From the network and route development perspective alone, we are looking at significant growth rates for the coming years.

An aviation enthusiast for as long as he can remember, Jacopo Tonucci started his career at home – in Milan, Italy – moving his first steps in network planning and revenue management for small charter operators. Tonucci has spent the best part of the last 10 years in the Gulf Cooperation Council (GCC), working in the revenue optimisation team of Emirates, then moving to the airport side of the industry, first with Dubai Airports' aviation business management unit and since 2019 with Riyadh Airports Company (RAC), where he set up – and currently leads – the aviation business development department and route development team.