Resiliency on the path to recovery for Carrasco International Airport
Diego Arrosa, CEO of Corporación América in Uruguay, explains to International Airport Review that it is the airport workforce's adaptability and resiliency which has seen Carrasco International Airport through the COVID-19 pandemic.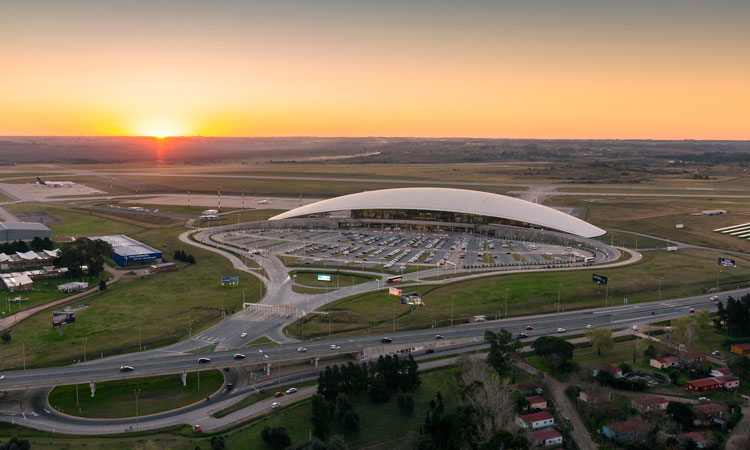 Carrasco International Airport
No crisis or emergency drill, not even previous pandemics, could have fully prepared airports for the impact that 2020 had on our businesses. Some were better positioned than others. For us at Carrasco International Airport (MVD), our past commitment to innovation and customer experience proved to be helpful to navigate the uncertainty brought on by the pandemic and to be able to adapt to the new rules of travel.
But COVID-19 turned our industry upside down, and it obliged us all to look inwards, revise our set of skills, tap into our creativity and find a new path within the unknown. Our airport's guiding light during this time was, and still is, resiliency.
More than a year into the largest crisis in the history of our sector, I can confidently say that our team have the right mindset to push forward, and the capability to quickly and confidently adapt in a new environment has been key for our business continuity.
In March 2020, we applied new health and safety measures in our airport almost overnight. We adapted existing protocols and infrastructure to meet new standards. Our team's adaptability allowed us to immediately set in motion a health-focused plan and implement these new measures, with our passengers and employees' health as a priority.
Immediately after the pandemic hit Uruguay, we launched the Smart Health Travel Project, a multi-disciplinary task force focused on implementing new safety measures following World Health Organization (WHO) and the International Civil Aviation Organization (ICAO) Council's Aviation Recovery Task Force (CART) protocols.
A team within this task force focused on leveraging our existing technologies, as well as implementing new ones, with the objective of guaranteeing maximum health standards in the airport.
We had been investing in technology, especially biometrics, over the past few years to offer a seamless passenger journey. Innovation has been a pillar of our strength and growth over the few past years and has earned Carrasco Airport recognition and praise before.
Therefore, the technical infrastructure was already in place. However, our team's adaptability and competence is what enabled us to make changes in record time to adapt the existing systems and structures to the evolving needs of the new reality. This helped us to give our passengers as contactless an experience as possible.
An existing flow management software to control queuing times and provide a better customer experience was adapted to add a system for automated crowd prevention, which is helping us to enforce physical distancing protocols. Our team quickly developed a technological solution to automatically control the maximum capacity of small spaces and manage the flow of people. The existing risk analysis systems that are usually used for security were adapted to enforce health safety, as well.
A team within this task force focused on leveraging our existing technologies, as well as implementing new ones, with the objective of guaranteeing maximum health standards in the airport"
This same flexibility and resiliency allowed our operational teams to tackle the delicate task of creating safe humanitarian corridors, to help to bring home Uruguayans who had found themselves abroad when the pandemic struck and countries closed their borders, and to help foreigners that were stranded in our country to get back home. As our country's main door to the world, our airport played a key role in every repatriation operation that took place. When a foreign passenger, about to board his repatriation flight home, dropped to his knees on our tarmac and thanked our team and our country, we were more convinced than ever that the effort was worth it.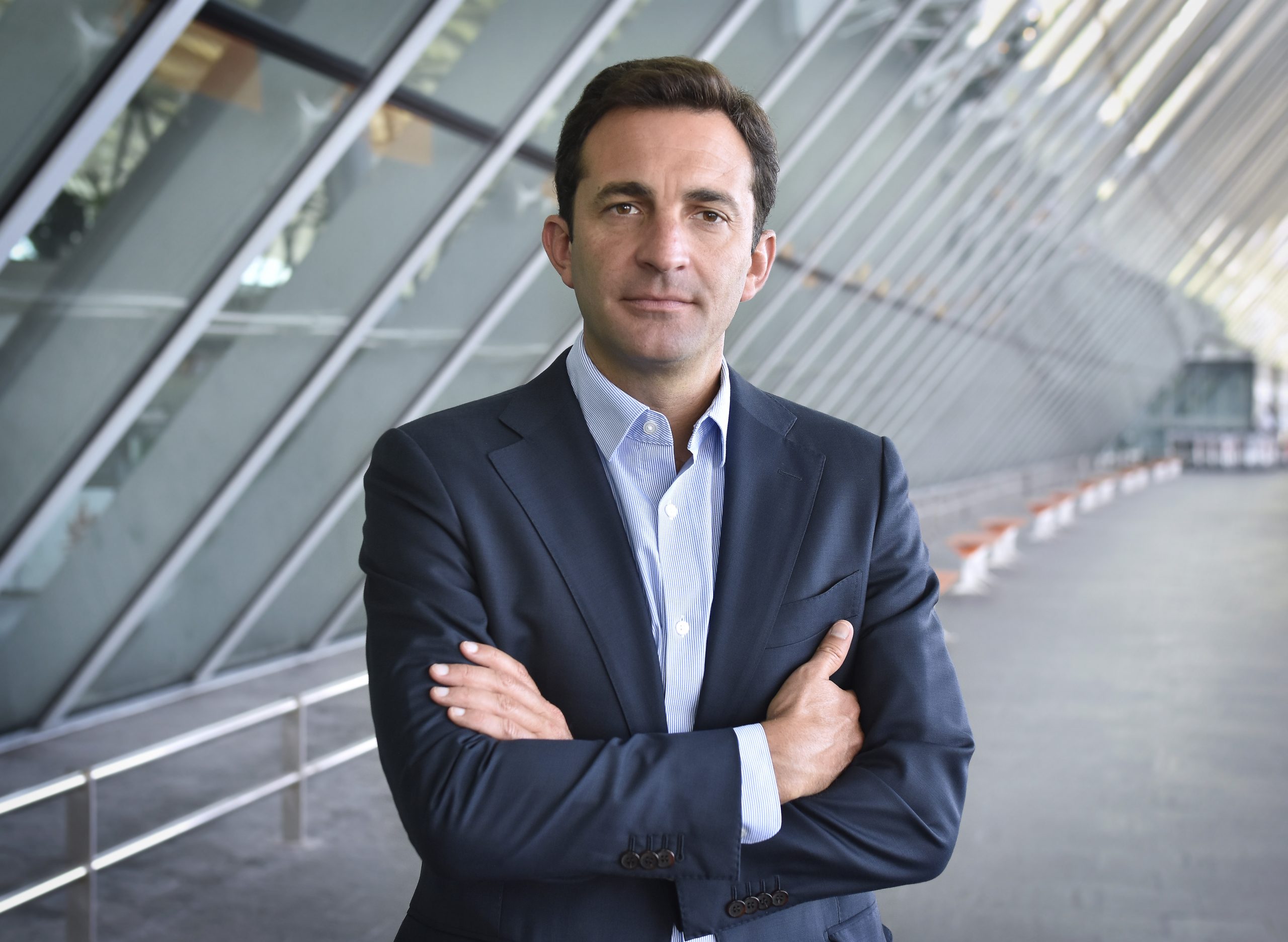 There were many times during this past year when we thought that the end was in sight and, even though it is still not clear when things will go back to pre-COVID-19 times, our team's resiliency has shone through. We have not been discouraged by the finishing line being constantly pushed into the future. If anything, it has inspired us and pushed our creativity even further. Creativity helped us to find new streams of revenue when our permit holders closed their doors and our passenger traffic dropped to an all-time low for months. As travel halted, having this mentality helped us to find ways to offer new entertainment options for Uruguayans. This is how we ended up opening a drive-in cinema in our airport's parking lot, which drew thousands of people to enjoy movies in the comfort and safety of their own cars, with our airport as a backdrop.
Strong and committed leadership has been key during this time to help our teams to push forward. Over the past few years, we have developed several programmes and initiatives to foster leadership skills amongst our team members. We saw how important all of this was, as teams organised among themselves, co-ordinated actions, created synergies where possible and worked more closely than ever.
Some changes that happened during these months we had not planned for, others were accelerated, and we had to put them in place long before we expected. Difficult, but necessary, decisions had to be made throughout these trying times. But, through it all, our team's outstanding resiliency, flexibility and commitment has been instrumental. Those characteristics were valued before, but they are now a key requirement for every existing and future team member.
Today, I cannot help but be proud and grateful for the exceptional and committed team that we have. This pandemic has been a humbling experience. We learnt about what we were lacking and so we can focus on that to be better. It has also been a source of pride. What we did not have, we know that we can get, because we are resilient. Many good things are coming out of these hard times. Our team is stronger that it has ever been, and it is working more closely and co-operatively.
The work is not over. We are still facing many challenges, and we can expect several more on the path to recovery. However, our resiliency, commitment and the engrained understanding of our shared purpose is helping us to evolve, adapt and grow, while staying true to our values and principles. Today, we are more prepared for tomorrow than ever before. Our feet are on the ground, but our minds, and our hearts, are on the future.
Diego Arrosa is CEO of Corporación América in Uruguay and has more than 20 years of experience in the airport industry. Since 2016, he has led the group's companies that manage Carrasco International Airport, Punta del Este International Airport (PDP) and the Uruguay Cargo Terminal. Before that, he was CEO of Puerta del Sur, the company that runs the concession of the main air terminal in the country. With a degree in Business Administration from Montevideo University, he also completed a DDA Executive Development Program at IEEM Business School and a CEO Management Programme at Chicago Northwestern University, Kellog School of Management, among other complementary studies in Uruguay and abroad.