Reimagining baggage at Toronto Pearson
Darin Juby, Director of Baggage Services at Toronto Pearson Airport, explains how the airport revitalised its baggage operations system to accommodate rising passenger numbers.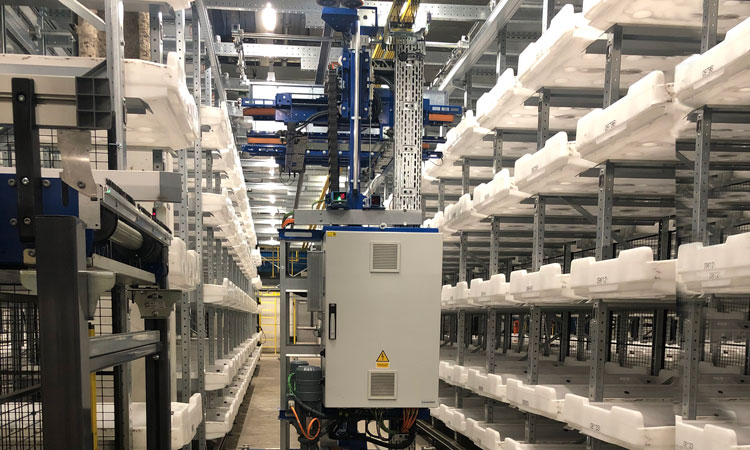 Not long ago, the baggage system at Toronto Pearson Airport (YYZ) could be likened to a car manufactured with parts from several different automakers; it performed adequately, but lacked cohesion and synergy among its many components. The flow of passenger bags was lagging, system parts were overburdened, technology was aging and it was clear that there was plenty of room for improvement. As Canada's largest airport, with an ambitious mission of being the best airport in the world and delivering an exceptional passenger experience, Pearson knew the system needed change. Passenger levels had risen rapidly over the past five years – from 38 million in 2014 to 50 million in 2019 – before the global pandemic struck in early 2020. From this standpoint of 2019 passenger numbers, the baggage system was operating beyond its designed capacity. The airport needed to tune up the car if it was going to perform at its best every day.
Creating a baggage system for Canada's largest airport
Understandably, baggage processes for an airport serving 50 million passengers are incredibly complex. Five separate systems were helping to sort and deliver bags for three sectors: international, transborder and domestic. Bags of connecting passengers who had little time to spare between flights, had to be moved swiftly.
"In evaluating the system as a whole a few years back, and knowing what the current and projected traffic demand was at the time, it was clear that it was time to completely reimagine how we moved bags with passengers," said Craig Bradbrook, the airport's Chief Operating Officer.
While it may seem obvious that bags need to move with their owners, the airport knew that it was vital to deliver on its guiding principle: "passengers are our passion." To fulfil this, Pearson focused on the human side of the baggage flow to really grasp how all those involved in the process used the system from start to finish, whether it was passengers, screening agents, baggage handlers or airlines.
Using a systems-level view
In 2017, we worked with IDEO, a global design company that specialises in advancing the practice of human-centred design. The work undertaken with this consultancy was unique in that it revolved around the formation and rapid enhancements of six baggage system prototypes in a few short months. These prototypes were designed and executed by numerous stakeholders at the airport, including airlines, government agencies, airport operations, maintenance and IT, and they clearly demonstrated what could be accomplished when everyone rolled up their sleeves and collaborated on a project using a systems-level view.
The process and teamwork that took place underscored that, by working together on these impressive and intriguing prototypes, the various partners could significantly improve the flow of bags through the existing system. Prior to this work, the system was largely run by independent teams. The 'a-ha!' moment came with the realisation that Pearson could bring multiple teams together and co-create an entire support system to ease the burden and run the operation much more efficiently, and that's exactly what came together. A new work structure was implemented that merged people from the maintenance, IT and operations teams. The improvements were immediately evident. Baggage flow incidents reduced by 90 per cent in one year, thereby reducing the overall number of missed bags. The hard work was paying off.
Creating a new Master Plan
Immediately afterward, a review of Pearson's baggage Master Plan was conducted to understand how the airport could integrate the human-centred design elements learned from IDEO – the value of prototyping, putting customer needs at the centre and taking a systems-level view – into the plan. This resulted in the project 'Reimagining Baggage'.
There were four key components that Pearson needed to focus on in executing the project:
1. A new 'baggage brain' to run the airport's existing legacy baggage systems and operate as one system instead of five
2. Optimise the existing make-up capacity by compressing the flow of bags
3. Link the airport's systems with backbones to efficiently move transfer bags and optimise assets
4. Enhance baggage handler safety through the creation of a 'rainbow road' with ground markings and barriers to help to safely navigate the baggage handling areas.
To achieve this, the airport needed to innovate. The first step was to build a new Baggage Control Centre that operated the baggage system for the entire airport from a centralised location and would integrate all of the existing legacy systems.
A non-original equipment manufacturer, Brock Solutions, was strategically chosen to help produce the Baggage Control Centre, and the partnership allowed for flexibility when new components are added to the baggage system in the future. The company's proximity to Pearson made for an easy and strong working relationship.
In addition, two early bag stores supplied by BEUMER Group, an international intralogistics solutions company, were built using rack-based technology – a more efficient way of sorting and releasing the bags to provide 20 per cent additional outbound flight capacity using the compressed build model. Compressed build reduces the window baggage handlers need to load the flights, thereby allowing more flights to be accommodated on our existing assets and increasing the efficiency of baggage handlers.
Enhancing airport operations through partnerships
The flow of an airport (be it planes, people or bags) is often cited as one of the most important elements of operational success. The innovative approach to the new baggage system we have invested in is helping to drive this success, evident by Pearson winning Airports Council International's (ACI) customer service award for Best Large Airport in North America for the last three years. Through a strategic partnership with Brock Solutions, as well as several key airline partners, new infrastructure has been designed efficiently, economically and effectively to enhance the operation. One example that is currently being rolled out will provide real time baggage information to the baggage handler at the loading positions for the flights that they are loading. Employees will be able to better self-manage their workload, ensure that all bags are scanned and loaded and make informed decisions as flights near their departure times. This, in turn, will allow airlines, ground handler management and the airport's Baggage Control Centre to more efficiently oversee their operations and ensure that bags are flowing in a timely manner.
Using the downtime wisely
When the COVID-19 pandemic ravaged the aviation industry and caused passenger numbers at the airport to plummet to levels not seen in decades, the airport community was devastated. However, Pearson came together and recognised that it had a unique opportunity to rebuild and restart the airport by learning from history and embracing innovation, including testing and executing prototype ideas during such a dramatic slowdown.
Despite the setbacks that Pearson and airports across the globe have suffered since the onset of COVID-19, the airport has taken this time to prepare and equip itself for the eventual return of 50 million annual passengers and bags.

Darin Juby is an experienced humanistic leader who champions optimisation and innovation within airport operations at Toronto Pearson Airport. After spending decades in numerous roles at Pearson – including airside operations, terminal operations, air traffic control and planning – Darin has a unique ability to connect the entire flow of the airport, from kerbside to the air. In his current role as Director of Baggage Services, Juby and his team have transformed the way that bags move through Toronto Pearson and have delivered a dependable and resilient baggage operation for its customers.