New approaches to increasing revenue, optimising costs and improving the passenger experience
Alexander Nikonov, Director of Aviation Commerce at Aerodynamics, considers what 2020, and COVID-19, has taught us about the aviation industry and, crucially, how we can learn from it in a post-pandemic world.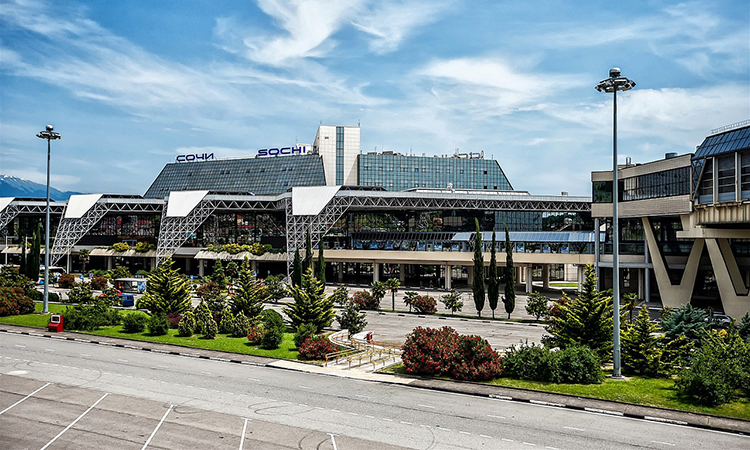 Credit: Aerodynamics
2020 was a disastrous year for the aviation sector worldwide. According to the International Air Transport Association (IATA), the industry has lost $118 billion, with passenger traffic having dropped by 61 per cent. Airports, airlines and other participants of the air transportation market – as well as, in principle, almost all businesses worldwide – have been forced to urgently search for solutions to reduce costs and to find new revenue opportunities in order to minimise staff redundancy and other losses due to the significant downturn in business.
Obviously, all airlines approached airport and ground handling companies for discounts; however, airport businesses have suffered no less than others and, depending on the size of the airport and type of traffic, many airports saw 70 per cent less traffic compared to 2019. Non-aviation revenues were also affected due to the worldwide impact of COVID-19, through loss of jobs, reduced incomes, etc.
The impact of the pandemic
This difficult year has shown us a few basic trends:
A boom in online bookings and deliveries to home
Passengers want to minimise their interaction with other passengers at the airport and, therefore, prefer to book as much as possible at home – not only their ticket and hotel, but also items such as the business lounge, fast-track, parking, perhaps a restaurant meal brought to the gate or even a gift.
People are trying to reduce their spending
With many having lost a significant part of their income and, in a view of necessity to travel, passengers are looking for the best price deal, irrespective of the 'legacy' status of the carrier. With limited international travel and the expansion of seats on domestic routes, for instance in Russia, airlines have begun a price war. Consequently, they find themselves needing to follow low-cost airlines and trying to adopt the model for ancillary revenues as much as they can, such as bag transportation, convenient seats, etc. In return, this means that airlines are changing conditions of travel, introducing various additional charges and needing to boost their sales and penetration to passengers.
Impacted revenues cause concerns for the workforce
Reduced passenger spending and fear of interaction with other passengers at various shops at the airport has inevitably affected non-aviation airport revenues. Strong pressure from airlines regarding airport and ground handling charges, together with the downturn in passenger traffic and number of flights, has led to loss in airport revenue and the necessity to reduce costs, affecting number of staff, wages etc. But, as we all know, reduced salaries do not make employees happier or more proactive, so we need to find opportunities to secure employee wages in view of reduced revenues.
In answer to such challenges we, at Aerodynamics, have begun to work on a few projects:
Sales of airline services on check-in desks/gates
Firstly, as the majority of Russian airlines use ticket host SIRENA GDS, together with SIRENA and TKP (the Russian version of a billing and settlement plan (BSP)), we have initiated sales of airline additional services on the check-in counter/gate using a mobile cash device, with a pre-installed app with access to Sirena GDS and airline reservations, and contactless payments via smartphone at the counter, avoiding unnecessary travel to ticket offices. It is also important for check-in agents, motivated by a bonus for each transaction, so we in fact are 'increasing our employees' income' at someone else's cost. We are also helping airlines to promote their services and receive better financial results, managed by BASEL Aero. It is already working well in Sochi International Airport (AER) and will be implemented in Krasnodar International Airport (KRR) and Anapa International Airport (AAQ) from spring 2021.
Airline representative services/supervision
Presently, more and more airlines are implementing a low-cost or low-fare model, reducing unnecessary expenditures where possible at the airport and onboard by simplifying their 'product' to passengers. Development of IT tools in aviation also supports the standardisation of air transportation, with it becoming difficult to distinguish between legacy and low-cost carriers in certain cases. The relationship between ground handling companies, airlines and airports increasingly depends on the service level agreement (SLA) and key performance indicators (KPIs), with dedicated airline representatives and representative offices becoming less and less essential. During COVID-19, all airlines are looking for a significant reduction in costs for airport and ground handling services, but actually, we are all in the same boat – the reduction in traffic and yields of airlines leads to less traffic and revenues for airports. So, to tackle this problem, we have decided to offer airlines a comprehensive product at the airport, by taking full responsibility for flight handling, including disruptions. This means reduced administrative costs and bureaucracy for airlines, and simplified processes. The airport/ground handling company benefits from increased staff awareness, responsibility and additional knowledge.
Online sales of airport services, including sales via GDS
With passengers ordering goods and services online, it is clear that we need to make use of such sales channels for our airport services, such as the business and VIP lounges, fast-track and so on. Since a significant number of passengers are looking for tickets using search engines and online travel agents (OTA), it makes sense for our services to appear for passengers along with ticket options on specific routes. So, we have initiated a project with the same SIRENA GDS system, filing our services in Sirena as a distribution system, and then actually making it available for all OTAs at once via 'TKP'. When implemented, it will provide passengers an opportunity to book everything in one place, including airline tickets, ancillary services and airport services which allow for more comfortable travel – fast-track, business and VIP lounges, hotel, meet and assist, porter services, etc. In the long-term, we are looking at the possibility of adding other services, such as car parking, within the project.
Aside from the usual approaches towards cost saving in aviation and non-aviation revenue, we believe that airports, at present, also need to find new sources of income. They should take this opportunity to develop commercial activities, while also addressing the concerns of all stakeholders in civil aviation.
Alexander Nikonov is the Director of Aviation Commerce at Aerodynamics (formerly known as BASEL Aero), which is the managing company of Krasnodar International Airport (KRR), Sochi International Airport (AER) and Anapa International Airport (AAQ).