Issue 3's Accessibility In-Depth Focus
Many passengers face differing challenges when navigating an airport; requiring a multitude of solutions and discussions to ensure the airport environment is an accessible one.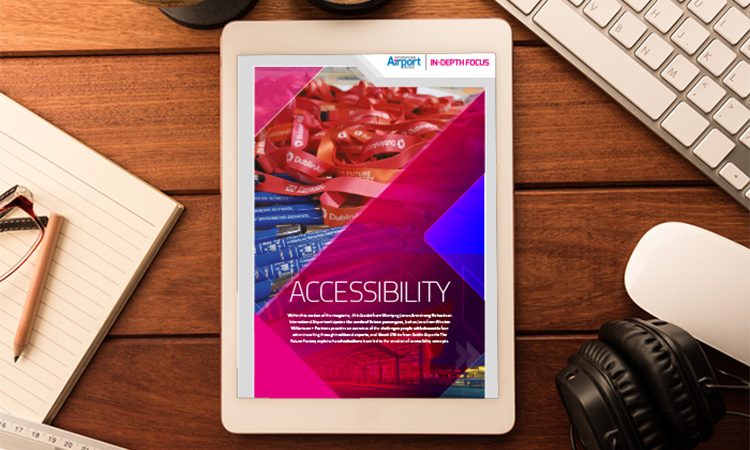 Ensuring the airport environment is accessible for all is still a top priority, and will be influential in helping traveller confidence to return post-COVID-19.
Therefore, International Airport Review spoke to three organisations regarding how airports should further consider improving accessibility:
From accessibility to inclusivity
Kirk Goodlet

,

Director of Terminal Operations at

Winnipeg James Armstrong Richardson International Airport

(YWG)

, anticipates the needs of future passengers.

Have you considered a hackathon at your airport?
Niamh O'Brien, Head of Dublin Airport's The Future Factory, explains how hackathons have led to the creation of accessibility concepts that have greatly improved the PRM experience within the airport.
Designing for dementia
Joshua Jones, Architect at Weston Williamson + Partners, provides an overview of the challenges people with dementia face when travelling through traditional airports, and the techniques available to combat them.
We have also launched a brand new digital version of our magazine.
Our new digital magazine has been refreshed and updated to enhance the reader experience. The digital version has page-turning software allowing you to 'flick' through the pages, and includes many other interactive features to enhance your reading experience.
The digital version is now optimised for mobile and other devices. Some of the new features include:
View Page:
Can be viewed as a single page or double page
Next & Back:
Jumps through pages using forward and back buttons to navigate pages
Start & End:
Progress through the magazine by skipping to the front or back pages
Information:
Enables you to see key navigational features
Printing:
Readers can choose to print certain pages and articles straight from our magazine
Bookmarking:
Allowing readers to create bookmarks within the magazine
Share Pages:
Readers can share via social channels easily
Search:
Allowing readers to search for content within the digital magazine
Zoom: 
Altering size of the page for viewing and efficient online reading. 
We are keen to get your thoughts on our new digital version. Please send your feedback by emailing [email protected]