SEA Milan Airports: At the centre of the COVID-19 pandemic
As we are all aware, Italy has been one of the most affected countries during the COVID-19 pandemic. Armando Brunini, CEO of SEA Milan Airports, spoke to International Airport Review regarding how the airports are operating during this crisis.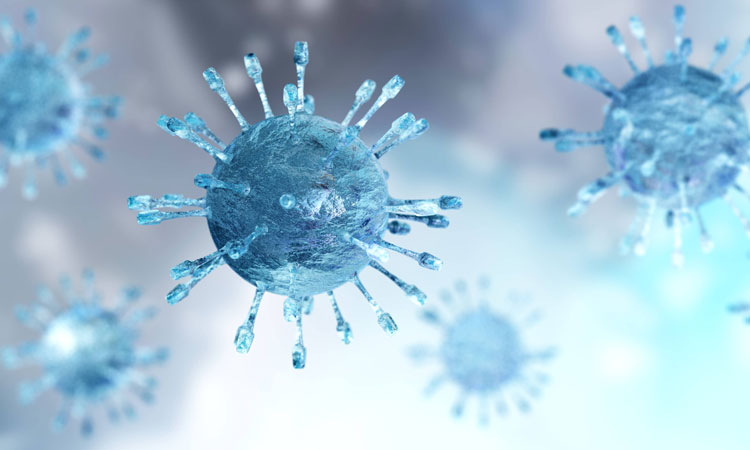 COVID-19 is affecting all airports in many ways. Which area of SEA Milan's airport operations are facing the worse impacts?
The impact is enormous. We are currently at the very centre of the pandemic, with our region paying probably the highest count of infected and deceased people in Europe. Italy was the first country to lockdown in Europe and in the last few weeks, passenger traffic has been down by 98 per cent, compared to the same period in 2019. Cargo has been affected far less due to the cancellation of long‑haul passenger flights that have transported goods in their 'belly space'.
Malpensa Airport (MXP), even in this terrible phase, is demonstrating to be essential infrastructure, as it continues to guarantee the supply of fundamental goods for citizens and equipment for the healthcare emergency.
Is the government supporting SEA Milan and all other Italian airports during this crisis?
The Italian government, through its Ministry of Transport and ENAC (Civil Aviation), was extremely fast in responding to our request to authorise closing parts of the Milan Airport System – more specifically, the whole of Milan Linate Airport (LIN) and Malpensa's Terminal 1, the largest terminal at the airport. This means that, by operating only cargo facilities and Malpensa's Terminal 2, we are able to mitigate costs and effectively optimise health risks for passengers, employees and other airport operators.
The first general relief decree adopted by the Italian government does not imply any direct aid to airports – it granted a generally easier access to 'Cassa Integrazione, Straordinaria', which is a temporary state aid aimed at relieving staff costs in case of extraordinary business disruptions. Together with Assaeroporti, the Italian Airports Association, we submitted a request for a specific measure aimed at supporting the whole aviation sector, with no discrimination in these months of substantial shutdown.
How do you plan to reinstate operations once this situation is under control?
Since the last week of February 2020, we have deployed a crisis team that is currently implementing 'defensive' actions, but which is concurrently planning measures to support flights and traffic recovery, both commercially and operationally. From an operations point of view, we will certainly try to match the speed of recovery with a modular reopening of terminals and by progressively calling back our colleagues to duty. Given that, at least in the following months, it seems unlikely that the epidemic risks will be totally overcome, our top priority will be to grant in any possible way all necessary health and safety measures to protect our passengers, employees and all airport operators.
Do you think passengers will be reluctant to fly once the pandemic has eased? How will SEA Milan tackle this?
I assume that a lot will depend on how long it takes in various parts of the globe to defeat this terrible virus. If it's over in a few months, we will hopefully see a gradual move back to normal propension to fly by 2021. On the other hand, if it lasts longer, we might see structural changes to customer behaviours that could last some time.
No single airport alone will be able to change this if it happens. Therefore, this issue will have to be addressed by authorities at both international and national levels, together with the aviation industry as a whole. At SEA, we are defining ideas aimed at transferring a message of 'welcome back' to our passengers and highlighting the joy of having reconquered the freedom to fly.
To what extent will this pandemic affect your future plans for the airports?
Once again, this will depend on when this crisis ends. If the pandemic is defeated by summer and the industry quickly comes back to previous habits and volumes by following the same pattern of previous crises (for example, the SARS outbreak in 2003 or the financial crisis in 2008-9), our capex plan and strategic projects will just be delayed and rescheduled. If the impact is deeper, longer and structural, then we will need to redefine our strategic plan and most probably our business model too. Right now, we are getting prepared to face both scenarios. We will need to be flexible and adaptive as never before.
How would you advise the aviation industry to rebuild once the pandemic is over?
We will certainly have to put our heads together as an industry. Most probably, in the initial phase in order to accelerate the recovery, we will need smart public‑sector policies and measures, both demand and capacity side. People should feel safe (from viruses, on top of pre-existing risks) to fly and destinations should invest in massive marketing campaigns. Grants should be made available to airports as a stimulus to bounce back on their capex plans, which impact the general economy and generate smart, sustainable infrastructures to meet the long-term demand.
What measures will you put in place to protect your airports from a similar situation in the future?
I'm pretty sure that, as in the past, authorities will define and impose specific measures to mitigate and manage the risks of new pandemics. Hopefully these measures will have been agreed at an international level in order to better define industry standards. I think it is important that airports, through the trade association ACI Europe, come up with potential ideas, sooner rather than later, to make the implementation of such measures effective, feasible and proportionate.
Biography
Armando Brunini, Chief Executive Officer and Managing Director of S.E.A. Milan Airports S.p.A. and a member of the Board of Assaeroporti, was previously CEO of GE.S.A.C. S.p.A., and, in that period, served as a member of the ACI Europe Board and ACI Europe Executive Committee. Brunini has had various top management roles within the aeronautical industry, first as Head of Strategy in Aeroporti di Roma, then as Executive Vice President-Commercial in the airline Eurofly and, formerly, as Managing Director of Bologna Airport.