Mining big data insights to improve gate turnaround and safe throughput
Honeywell and International Airport Review previously hosted a webinar to explore how airports can tackle the challenge of increased travellers and traffic whilst remaining safe, secure and efficient.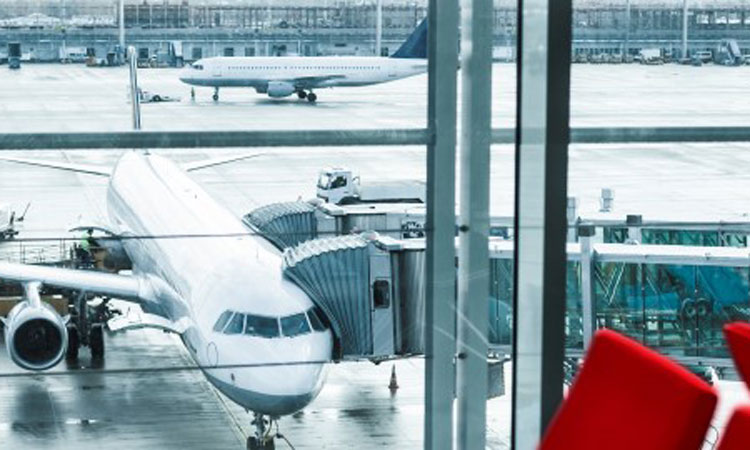 In a recent webinar, Honeywell experts and International Airport Review looked at the impact of the Internet of Things (IoT) in regard to improving specific airport operations such as air traffic control, maintenance and aircraft. The webinar also covered what airport technology can do to help transform the airport journey into positive experiences, for not only passengers, but partners and staff.
Raghu Seelamonthula, Senior Manager at Honeywell Airports Business, said: "We explored deeper into the benefits of connected airport technology during this webinar, helping us to understand how to embrace the difficult balance of improving safety and efficiency of airport operations, which allow you to take on your airport challenges more effectively. Additionally, you can gain insights from experts who have hands-on experience creating smarter and more connected airports around the world for hundreds of customers."
It is no small task for an airport to enhance the ground and airside capacity due to the massive investments required in the infrastructure. Airports deal with myriads of core systems, such as airfield ground lighting, tower control, aircraft turnaround solutions airside; and baggage handling, gate boarding and security controls terminal side.
This webinar is still available – watch it now to hear how to tackle the challenge of increased passenger traffic whilst remaining safe, secure and efficient.
Conventional airport equipment has often struggled to keep up with technology. When aging platforms and siloed systems are slow to cycle aircraft, then delays, wasted fuel and other costs can add up quickly.
Digital transformation is reshaping the airport industry. Fuelled by developments in IoT, new technologies help airports to stay focused on their core mission: Flying passengers safely and on time while optimising their operations and enabling improved travel experiences.
IoT-driven technologies can help predict passenger flows, and draw and analyse data from across the airport systems, while new software solutions enhance safety, security and efficient airport management.
The suite of solutions in Honeywell NAVITAS brings air traffic management and airport operations together, integrating air and ground traffic control with maintenance operations. With the technology, airports can more easily accommodate growing air traffic while promoting safety and on-time performance. Powered by IoT connectivity and developed to be compliant with cyber-security standards, Honeywell NAVITAS features modules that collect and organise real-time data to show a birds-eye view into activity, across air traffic control, maintenance and aircraft, improving awareness and predictability throughout airports.
Directed at airports managers, air traffic controllers and technical directors, the webinar focused on topics including:
Improving decision making through collaboration and analytics
Improving situational awareness in the stand
Managing the tower through Honeywell NAVITAS, from the tower operations point of view
Improving gate turnaround and apron controller workflows
Managing the ramp with enhanced technology
Refining gate uptime and maintenance.
Related organisations
Related people