Mining big data insights to improve gate turnaround and optimise safe capacity throughput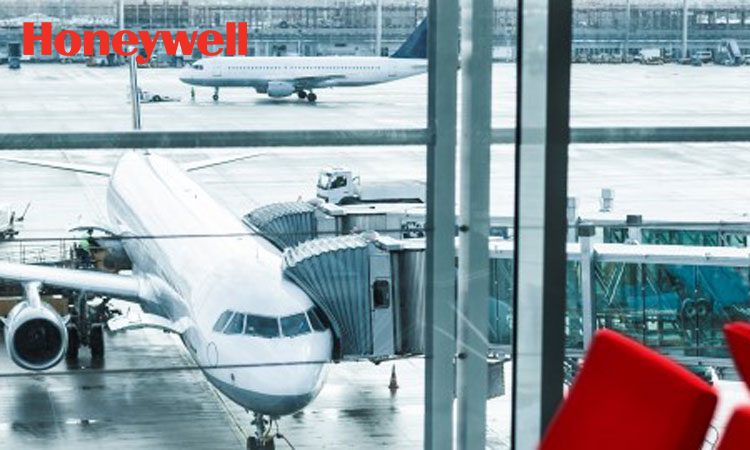 Fueled by the explosion of data, smart sensors and connectivity, big data analytics and the Internet of Things (IoT) help airports to stay focused on their core mission: Flying cargo and passengers safely and on time – while optimising their operations and enabling great travel experiences.
This webinar explained how integrated technologies enable tower, airside operations and maintenance teams to increase their situational awareness, optimise the usage of airside assets and hence maximise airside uptime and the overall capacity throughput of airports.
Solutions presented in the webinar
Connecting the physical world with the digital world, Honeywell NAVITAS is a suite of applications that enables insight sharing across airport stakeholders. Powered by IoT connectivity and developed to be fully compliant with cyber-security standards, the technology features modules that collect and organise real-time data to show a birds-eye view into activity, across air traffic control, maintenance and aircraft, improving awareness and predictability throughout airports.
The Honeywell NAVITAS software suite intelligently integrates air and ground traffic control with maintenance operations so airports can more easily accommodate growing air traffic while promoting safety and on-time performance.
The Honeywell NAVITAS Suite is constantly enhanced with new modules and functionalities that address all the challenges air traffic management, airport operations and maintenance professionals are dealing with.
This webinar will explore in particular how the orchestration of data flows support the apron controller's operational functions for stand management, aircraft docking and monitoring but also help the engineering crews to respond quickly to any faults or any gate incidents.
Another topic that will be explored in the webinar is how the integration of essential systems into a single intuitive touchscreen helps air traffic controllers communicate more effectively with pilots while optimising their cognitive workload for responsiveness and planning.
Key Learning Points
KEY LEARNING POINTS:
Explore new methods to address capacity challenges and improve the efficiency and safety of airport operations
Understand how IoT applications are changing the airport industry and where the challenges and opportunities are
Learn from airports across the globe on how they are using technology to improve aircraft, passenger and baggage throughput
Hear insights from Honeywell's experience from around the world in creating smarter, safer and connected airports.
Keynote Speakers
KEYNOTE SPEAKERS

Raghu Seelamonthula, Director at Honeywell Breakthrough and Innovation, Honeywell
Raghu Seelamonthula is a Director – Products and Solutions for Airport Systems at Honeywell Airports Business, part of Honeywell International Inc. He received a BS in Computer Science and Engineering degree from Osmania University and MBA degree from Sri Satya Sai University.
He is responsible for Product Management and Solution Design, managing product development and strategy to deliver next generation products and technical design for projects. He has been in the industry for 20 years (the past 10 with Honeywell) and is a global advocate and subject matter expert for airport integration technology and the benefits it can provide to airports, airlines, air navigation service providers, communities and the flying public.
He is currently involved in various airport systems projects across Asia Pacific, Middle East and Europe and actively involved in Honeywell contributions to SESAR-JU programmes.

Holger Feldhaus, Global Product Manager Tower Solutions, Honeywell
Holger Feldhaus is the Global Product Manager of Honeywell Navitas and is driving the developments of its modules that enable airports and air navigation service providers to have safer and more efficient operations. Prior to joining Honeywell Holger was working at Hamburg Airport as Project Manager for A-CDM and Follow the Greens. Holger has built his airside expertise by working on several research projects at DLR, Metron Aviation and DFS. He is also an active collaborator to the SESAR project.

Rajesh Poojary, Global Product Manager Advanced Visual Docking Guidance System, Honeywell
Rajesh Poojary is a Global Product Manager for VDGS and Gate Turnaround Solution at Honeywell Airports Business, part of Honeywell International Inc. He received a BE Electronics & Communication Engineering degree VTU, India and MS in Embedded and Control system design from Manipal Institute of Technology. He has received a certification on ICAO Annex 14 on Aerodrome design and Operations from GMR Aviation Academy.
He is responsible for product management and solution design; managing product development and strategies to deliver next-generation gate and turnaround solutions for key airport projects. He is currently involved in various airport systems projects across the globe. He has been in the industry for 16 years (the past 14 years with Honeywell) and is a subject matter expert and innovator (over 10 patents filed/granted) for airport integration technology and the benefits it can provide to airports, airlines service providers and communities.
Register
Register to watch this webinar on-demand