How the future of mobility at airports must change
Dr Alexander Roy, Head of Surface Access Strategy at MAG, discusses the importance of surface access and new ground transport technologies for the sustainable development of airports, and what this means for the millions of air passengers that travel each year.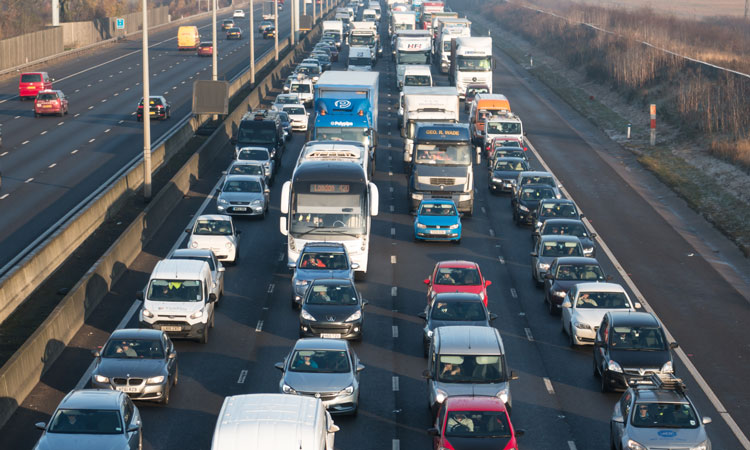 Climate change was undoubtedly an issue that rose up the agenda in 2019. Airports increasingly need to consider how they can support sustainable aviation. MAG has long been a leader in this field, with its airports becoming the first major airports in the UK to achieve carbon neutrality. What is often less recognised is the significance of surface access to the overall carbon emissions from aviation.
Typically, nearly half of the emissions beyond an airport itself (known as Scope 3 emissions), come from the surface journeys made by passengers and staff. These journeys also have an impact upon air quality for the communities around airports.
Mobility-as-a-Service (MaaS)
If aviation is to be able to grow sustainably, surface access needs to be part of the solution, and this is where mobility comes in. Whilst MaaS may not have entered into the public consciousness in the same way as climate change in 2019, it was certainly a buzzword amongst transport professionals. This was partly driven by carbon concerns, but also the emergence of new forms of transport and the potential offered by technological innovation. Add low-emission and autonomous vehicles into the mix and the normally staid world of transport planning has never felt so buzzy.
Airports are an ideal testbed for new mobility ideas, services, business models and technology. Like city centres, major airports have large daily in and outflows of people. Most big airports have fixed transport infrastructure, such as railway lines and transport interchanges, to support the flow of passengers. However, they also display a number of key differences. The majority of air passengers are infrequent travellers, typically travelling only once or twice a year, if not less. This is in marked contrast to the world-weary but experienced daily commuter who knows their local transport system inside out. This is magnified for inbound travellers, for whom the whole transport system may be completely alien, together with language difficulties and different payment systems.
How MaaS can improve surface access to and from airports
This is where mobility services come in. In congested modern cities, fixed rail is the best way to move large numbers of passengers from the airport to the centre quickly and efficiently. But what about journeys to other destinations? The majority of outbound passengers and workers do not actually live in city centres, particularly in the UK, and many airports have deliberately been kept distant from residential areas to minimise noise. As a result, the private car remains the default mode of choice for many passengers and airport staff.
Mobility services can help to bridge the gap between the flexibility of the private car and the efficiency of shared transit. GPS-enabled smartphones allow real-time, dynamic journey planning and allocation in ways traditional public transport planning could only dream about.
At the moment, such technologies are being driven by Uber and other taxi-type operators. This runs the risk of actually increasing congestion and pollution, with convenience driving demand for more vehicles on the roads. But transport authorities and operators, including airports, are rapidly waking up to the opportunities. Airports are ultimately transport nodes on a journey and not destinations in their own right. Implementing the technology in the right way will not only provide better and more efficient services, but do so sustainably and generate new sources of revenue. For example, aggregating demand amongst air passengers with the same or adjacent onward destinations can allow flexible but efficient and cost-effective transport. Airports have a role to play as a trusted intermediary, allowing passengers to make the right onward journey choices along the axes of price and convenience.
A new way of sustainable travel
Electric vehicles
Unlike MaaS, electric vehicles and autonomy have entered mainstream consciousness, for both positive and negative reasons. Electric vehicles are already well established in the market, but look to be on the cusp of much wider adoption. One of the barriers is often seen as the availability of charging infrastructure. Airports have looked at whether or not and how they should provide onsite charging, with many already doing so. Clearly, such infrastructure needs to be part of the mix, but it is unclear how much will be needed in total. Whilst none of us have a petrol station at home, everyone has the potential to charge an electric vehicle. As vehicles develop and deal with range anxiety, the ultimate demand for electric charging may prove to be small. Other low-emission technologies, however, such as hydrogen, will require a similar infrastructure to petrol stations. At present, the future remains uncertain, and airports will want to ensure they have the basic infrastructure their passengers expect, without necessarily making large sunk investments too quickly.
Autonomy
Autonomy is different. In the brave new world envisaged by the technologists, your car could drop you at the airport and drive itself home. Or you might just use it as a service for the journey before it drives off to pick up another user – which is much like a taxi, albeit without a driver. Whilst semi-autonomous features like self-parking are well on the way to becoming widely available, progress on full autonomy has been slower than expected. Given the safety issues at stake, mass rollout of autonomous vehicles on public roads may still be quite a way off.
For airports however, real opportunities may emerge in the nearer term. Landside and airfield operations, such as buses and airfield vehicles, with an operating range that may only extend a few kilometres, are well suited to electric propulsion. Airports and third parties are in the process of converting their fleets now, offering very real air quality benefits and overall carbon savings, and airports need to ensure charging infrastructure for these fleets is being put in place. Autonomous vehicles are also much more viable in this space. Routes may be separated from other users and be fixed or at least predictable. Trials and early versions of such technologies can already be seen at airports. A world in which it is normal for a passenger to still drive their car to the airport but then be taken to the terminal, and from the terminal to the plane, by an autonomous shuttle, may arrive sooner than we think.
Neither electric nor autonomous vehicles are a panacea, however. A car is still a car whatever its fuel type, and still contributes to congestion and road safety issues. Autonomous vehicles could actually increase congestion if vehicles drive around unchecked plying for trade. As airports grow, unless the share of private vehicles and taxis falls, congestion and travel times for passengers will continue to worsen. Ultimately, this means more infrastructure. This will be partly about roads – junction improvements and dynamic signalling can allow better traffic flow for all users without simply resorting to mass roadbuilding. But it will also be about traditional transport infrastructure, such as rail and traditional transport services. While the even more traditional modes of walking and cycling may always be niche options for passengers, they are viable for many airport workers. At an airport like Manchester, for example, the majority of staff live within 10km of the site, meaning walking or cycling is possible if safe and attractive routes are put in place.
The role for governments
Delivering new infrastructure and ensuring public transport is in place is beyond the remit of airports on their own. Transport infrastructure is a network and the benefits from investment may spread well beyond any particular intervention. Airports are transport assets of international importance and need to be supported strategically by surface access infrastructure to allow them to support their host countries and regions.
At Manchester Airport, MAG is working with Transport for Greater Manchester (TfGM) on a number of pilot projects. These include projects to develop mobility service platforms through to autonomous vehicle trials. But, perhaps even more importantly, we are working with them and the national government on the delivery of fast rail infrastructure across the North and Midlands of England. Manchester is the Global Gateway for the North – the only UK airport offering a full network of long-haul and regular business destinations outside of London, and this connectivity is critical to the economy and driving growth. In this future, mobility itself will remain reliant on traditional technologies, but will be enhanced by innovations to ensure travel information is integrated and dynamic, and ticketing is convenient and flexible. In this context, technology is about encouraging and simplifying the switch for passengers to public transport modes.
Biography
Dr Alexander Roy is Head of Surface Access Strategy at MAG (Manchester Airports Group); responsible for developing long-term strategies for getting passengers and staff to and from our airports: Manchester, London Stansted and East Midlands. Roy is a professional economist and previously worked in policy and consultancy for the private sector and local, regional and national governments.
Related organisations
Related people