Updating an existing BHS without disrupting the live screening process
Ben Cordingley, Head of Baggage and Commercial Operations at Gatwick Airport, discusses the challenges of replacing 27 hold baggage screening machines while still processing 50,000 bags a day.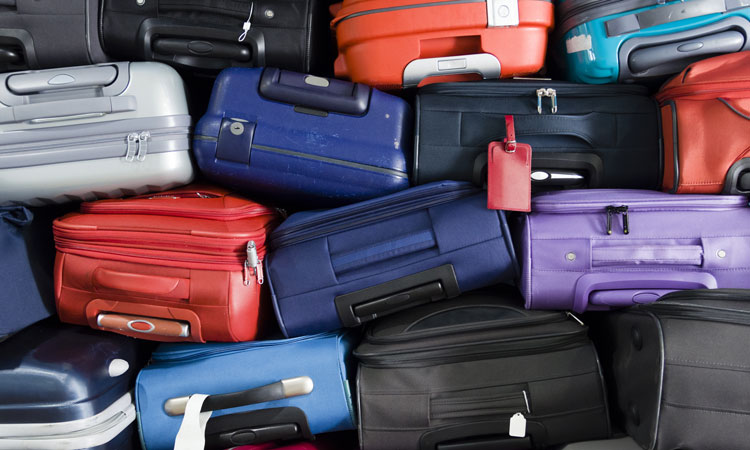 A new era of hold baggage screening started at Gatwick in August 2019 with the whole airport operating the latest Explosive Detection Systems (EDS) Standard 3 technology, which can look for a new generation of threats.
Gatwick was the first large UK airport to achieve this landmark and the programme was completed more than a year ahead of the EU's deadline for compliance. As a consequence, the airport's baggage experts are now in high demand from airports across the world as they too start integrating new scanners into their baggage systems.
A total of 27 EDS machines have been installed across three baggage halls to ensure that Gatwick can screen all hold baggage in compliance with new regulations.
Each machine uses computed tomography technology in place of the X-ray technology in the Standard 2 machines and provides a much clearer 3D image with more advanced detection algorithms to identify threats.
One or two constraints
The £160 million programme has however been one of the most challenging in the airport's history. For many airports, replacing these machines might be reasonably straightforward. The baggage halls at Gatwick however, are highly constrained spaces. Working alongside the operation and replacing the existing machines has been likened to conducting open heart surgery while the patient is running a marathon.
The 27 new machines replaced 31 older generation X-rays and each machine took about three months to replace from start to finish. This often meant working in very confined spaces, often at height and almost always including additional structural work to take the load of these seven-tonne machines.
Getting these heavy pieces of equipment into the existing 'live' baggage system required individual plans for each machine, sometimes building rafts to lift and set and, at other times, breaking the entire operational structure and carrying out several intricate manoeuvres in order to get the old machines out and new £1 million ones in place.
Each lift took an entire night to complete and short working windows were another issue. Sometimes, at peak periods, the operation could only give just four working hours a night while, crucially, not disrupting the screening and preparation of over 50,000 bags in the operational part of the system.
This could only be done with a high amount of integration between the baggage programme team, third-party suppliers and the baggage operations team. Each and every day represented a new challenge and required complete trust at all levels.
We upscaled our baggage programme team from five to 58 people and blended the operations and construction teams so that they all worked together in the same location for the first time.
Decision making was fully integrated, from governance for the £160 million programme right down to day-to-day decisions with a set structure for decision-making authority as each machine passed through the process.
Improving resilience
The programme meant the complete replacement of a lot of our existing baggage kit, some of it less than 10 years old. Fortunately, we managed to redeploy these machines across Gatwick and other airports, and we recycled those we could not off load, which helped to raise money for our assigned charities.
The programme was also an opportunity to review everything, enhance resilience and future proof the system where possible. The team overhauled other major elements of our baggage network and the system is now built with resilience in mind.
This was hugely important for us. Reliability is our key priority and we have learned so much more about the capacity of the baggage systems as we have progressed through this programme.
We now have a platform that allows us to increase throughput if required for less operational cost, which will help us meet some of our growth aspirations. We forecast up to 6,600 bags going through the system each hour by 2023 – around 16 per cent more than today – if our passenger numbers reach 53 million annually.
As always, our passengers are key. I needed to deliver the new system without passengers ever knowing it was happening or that we were down there in the belly of the airport and – thankfully – I think we just about managed to do that.
Biography – Ben Cordingley

Currently Head of Baggage and Commercial Operations at Gatwick Airport, Ben Cordingley has been working at the airport since 2014. Cordingley's previous roles at Gatwick include Airport Security Operations Manager, Head of Airside Projects and Incident Operations Manager.