Visualising airports in a virtual environment
On the subject of virtual reality (VR) and augmented reality (AR), video games and gadgets come to mind. Yet this technology can be used in many more ways and places, including airports, said Laurens van Oostendorp, Service Manager and Transformation Manager within the IT department of Royal Schiphol Group.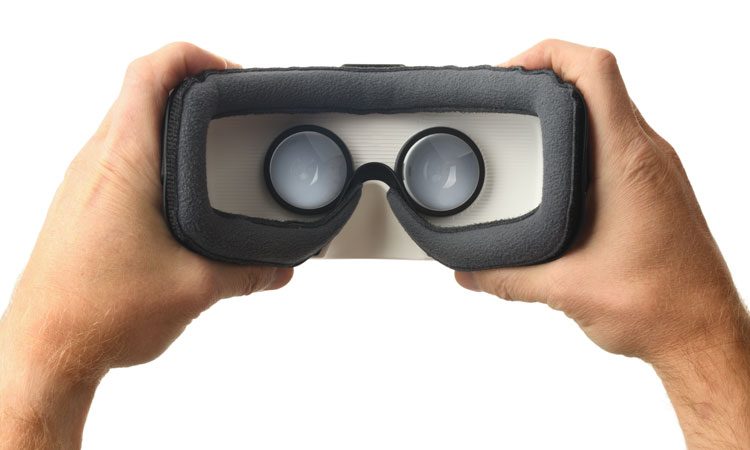 ROYAL SCHIPHOL Group sees potential in smart VR and AR applications that increase airport efficiency. Just like many others, Amsterdam Airport Schiphol is an organisation where various disciplines are continually cooperating to become Europe's preferred airport for passengers, airlines, logistics service providers and other businesses alike. VR and AR can provide significant added value in facilitating this cooperation, particularly when practising situations or actions which are too complex, or which would be impossible to imitate in operational airport processes or real life because they would cause disruption.
Applications
While VR and AR technology has existed for some years now, it is still first generation with regard to its development stage. However, the technology does already yield several opportunities for aviation. They include the provision of training, applications which are carbon‑neutral, and the visualisation as well as the partitioning of land and buildings. These innovative and more efficient improvements can mean a lot to aviation. We have already implemented the first VR and AR applications in our processes at Schiphol. The fire service is using a virtual environment where emergency services can practise various scenarios, particularly ones which are too complex or even impossible to practise in real life. The firefighters can simply and easily use this application to maintain and improve their skills, without affecting operational processes.
Schiphol is more than just an airport. It can be considered a modern city, with a vibrant centre surrounded by runways. The airport is an international hub for various types of transport, aimed at both people and goods, with countless facilities. Within this city, Schiphol Real Estate is concerned with the development, leasing and management of real estate at Schiphol. Here, VR and AR provide added value as well. These fresh solutions are implemented in developing and leasing office space and logistics buildings at Schiphol. VR and AR can be used, for example, to provide potential lease holders with a good impression of a building still under development. They can offer insight into the layout of office floors, showing what the reception area will look like or how building materials will be applied. A virtual environment is the perfect means to do so. In addition to its excellent visual impact, the application can also be used to provide a visual check of construction drawings. It allows us to visualise plans, offer insight into the actual future situation and furnish potential lease holders with a custom information package.
Starting off
The technology has a great deal of potential. Although developments and implementations are currently ongoing affairs, we can engage in development and thus contribute to the technology's emergence. This strategy will allow us to create what we currently need and what we are working towards. It takes courage to embrace the unknown, while the expected added value of the technology needs to be weighed carefully. VR and AR started out small, with a single idea that had a major impact. Launching any new ideas on VR and AR as well as the technology implementation require simple and easy access. A crucial aspect in this context is involving colleagues and stoking their enthusiasm. As soon as they become acquainted with the subject matter and way of working, it will open their eyes to the opportunities offered by the new technology.
At Schiphol, building information modelling (BIM) data is available, which is required to visualise the airport in a manner true to life. This data formed the basis for Schiphol's successful trials in VR and AR applications. Based on the BIM data, a virtual Schiphol environment can be created. The central platform that we are developing based on the BIM data will provide many opportunities to be widely used for various applications.
Make IT easy
The facility of use is important in IT applications, so our guiding principle is 'Make IT easy'. Our intention is to provide solutions which will benefit our passengers, airlines, lease holders, concessionaires and employees. We want to ease the experience of our stakeholders at Schiphol, optimising it with IT that is user‑friendly, provided by the best IT personnel. Ease of use means that the IT solutions provided are flawless, offering good performance. This means that the technology involved is also in keeping with the principle to 'Make IT easy'. Easy technology must always work and make many things possible, providing reliable and agile infrastructure. Above all, technology is about people, so 'easy' must also be a goal in your organisation. Implementing and using new technology such as VR and AR requires good support as well as simple and easy access.
Opportunities
The first VR and AR applications have been launched by Schiphol, which sees many relevant opportunities for aviation that involve VR and AR applications. It stands to reason that many airports will have access to BIM data to visualise their organisation in a virtual environment. It is important for airports to have a central platform as a starting point. Once your organisation has this, it is relatively easy to operate multiple VR and AR applications, meaning that their development is concentrated. This situation makes it possible to engage with VR and AR applications in a cost‑efficient, scalable and future‑proof manner.
The operational processes of all airports involve a lot of collaboration with various chain partners. In addition to the cooperation within the organisation which a central platform provides, it can also encourage working together with chain partners.
Apart from fire service and real‑estate applications, airports can consider such VR and AR applications as providing training related to winter operations and the snow fleet, crises, practising airside driving, surveillance and marshalling. There are other opportunities as well: VR and AR can provide support in e‑learning or visualise routes through the terminals for passengers on their own devices. All in all, the opportunities are endless.
Schiphol Airport's CIO, Sjoerd Blüm, expects a steep lift-off of VR and AR use cases in airports in the coming five years. CIOs are creating a place for VR/AR platforms in their platform strategies. With the accessibility of BIM data and the affordability and increased user-friendliness of VR/AR devices, he expects a strong acceleration.
Biography

Laurens van Oostendorp is Service Manager and Transformation Manager within the IT department of Royal Schiphol Group. Alongside his responsibility for keeping operational business processes up and running, Oostendorp is also involved in IT innovation and improvement. Oostendorp plays a leading role in implementing VR and AR applications within Royal Schiphol Group.