Passenger numbers soar as London Luton Airport records busiest ever day
13 June 2016 • Author: Katie Sadler, Digital Content Producer, International Airport Review
The latest figures released by London Luton Airport reveal a 17.6 percent growth in passenger numbers during May, coinciding with its busiest day on record.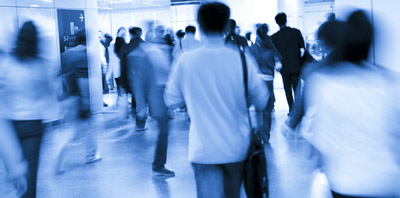 London Luton Airport has witnessed 26 months of consecutive growth following a 17.6 percent increase in passenger traffic during May compared the same period last year. In addition, the 27 May was the busiest ever day in the airport's 78-year history, with 50,564 passengers passing through the airport.
50,564 passengers passing through London Luton Airport on 27 May
In order to meet growing demand, the Airport is investing £110 million to increase capacity by 50 percent, from 12 to 18 million passengers by 2020. Redevelopment will include a major redesign of the terminal building and improved transport links including a new light rail link between Luton Airport Parkway station and the airport terminal, replacing the current bus service. Once the new link is complete, the journey from London St Pancras to the terminal door will take less than 30 minutes.
The airport is also continuing to expand its route network; this month will see Adria Airways launch flights to Pristina, the capital of Kosovo, on 19 June.
"Our ambitious redevelopment project is crucial for meeting the consistently high levels of demand for air travel we're seeing in the South East"
Nick Barton, CEO of London Luton Airport, said: "Our ambitious redevelopment project is crucial for meeting the consistently high levels of demand for air travel we're seeing in the South East – our record-breaking May is testament to this. As we wait for a decision from the government about a new runway, LLA is playing its part when it comes to addressing this demand in the short to medium term."