Video solutions that go the distance: Connected technology for safer, more efficient airports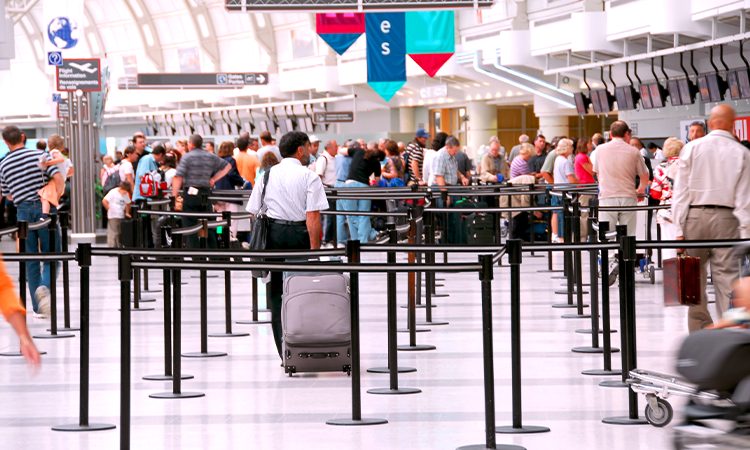 Today's airports serve as critical infrastructure around the world. Your promise — ensure the timely arrival and departure of flights while maintaining a streamlined and enjoyable experience for travellers, shoppers and your airport's businesses. But delivering on this promise is only achievable with a foundation of safety. Everything starts with safety. It's the centre that holds airport operations together.
At Motorola Solutions, we've created the first and only end-to-end enterprise technology ecosystem that unifies voice, video, data and analytics on a single platform — providing you with the foundation of safety you need by addressing the unique challenges of your airport.
Our Safe Airports integrated ecosystem allows you to address everyday concerns as well as emerging situations through four pillars: Detect, Analyse, Communicate and Respond. During this webinar, we will explored how these pillars work together to address the challenges that airports face today.
Key Learning Points
Key Learning Points:
Discover how integrating voice, video, software and services into one platform can help your airport operate efficiently and better:
Detect individuals and incidents across large areas
Analyse what's happening within your terminals
Communicate instantly with your team across workflows and zones
And respond quickly and informatively
Keynote Speakers
Keynote Speakers

Steve Batt – Senior Sales Director Northern Europe, Video Security and Analytics at Motorola Solutions
Steve Batt has over 25 years of professional experience in the security and safety industry. His industry knowledge covers numerous areas, including project management, sales and marketing, business development and project execution. Steve has also worked extensively in Europe and the Middle East with a long track record in enterprise security applications. He joined Avigilon in 2015 as Senior Sales Director of Northern Europe and has supported the continued growth of Avigilon's presence and success in the market. A frequent speaker at industry conferences, Steve's expertise includes a wide range of issues pertaining to enterprise security and safety throughout both the commercial and critical infrastructure industries.

Klaus-Dieter Drossel – Sales Director Key Accounts at Motorola Solutions Germany
Klaus-Dieter Drossel joined Motorola Solutions in 1986. Since then, Klaus has held different sales responsibilities in several regions with particular big projects in Central Europe and Baltics. Today, he is leading Germany key accounts sales in the commercial sector. His solutions expertise includes TETRA Infrastructure and end-to-end communication solutions in complex environments such as airports, public transport and utilities.
Watch On-Demand
Register to watch this webinar on-demand