COVID-19: Live aviation industry briefing – Daniel-Robert Gooch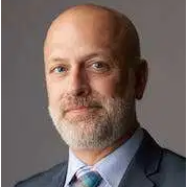 Through this live online briefing, Daniel-Robert Gooch, President of Canadian Airports Council (CAC), discussed both the government and airport action to date, and the future of Canadian airport relief.
Dedicated to supporting the recovery of airports, Daniel outlined CAC's plans to create a new customer experience; focused on safety and efficiency.
This exclusive briefing covered:
Overview of unique Canadian airport governance model
What airports mean to the Canadian economy
Snapshot of where we are today

Government actions to date
Airport actions to date

The future of Canadian airport relief and recovery: Challenges and opportunities

Government actions and funding
Canadian airport recovery actions and plans

Creating a new customer experience focused on safety and efficiency
Working with the international airport community
Working with airline, business and tourism partners

Next steps: Where do we go from here?
Watch on-demand for this free, exclusive opportunity to hear – directly from Daniel – advice on how Canadian airports can navigate the COVID-19 crisis.
Speaker
SPEAKER
Daniel-Robert Gooch, President, Canadian Airports Council
Daniel-Robert Gooch is President of the Canadian Airports Council (CAC). He previously served as the CAC's Director of Communications and Policy.
As CAC President, Daniel oversees operations of ACI-NA's Canadian division, leads Canadian government affairs and communications, and coordinates policy and regulatory efforts to effectively advance the airport industry within Canada. He serves as the Committee Secretary to the CAC Large Airport Caucus.
Daniel has more than 16 years' experience in marketing, public relations and publishing, particularly in the aviation and technology sectors. Prior to joining the CAC, he was Publisher and Editor of Commercial Aviation Today, a Montréal-based daily electronic news publication for airline industry executives around the world. He also worked in marketing and media relations for U.S. and Canadian clients in the financial, healthcare and business-to-business technology sectors at firms in Atlanta.
Register
Register to watch this briefing on-demand
Related topics
Related organisations
Related regions