How does border control policy impact passenger flow at airports?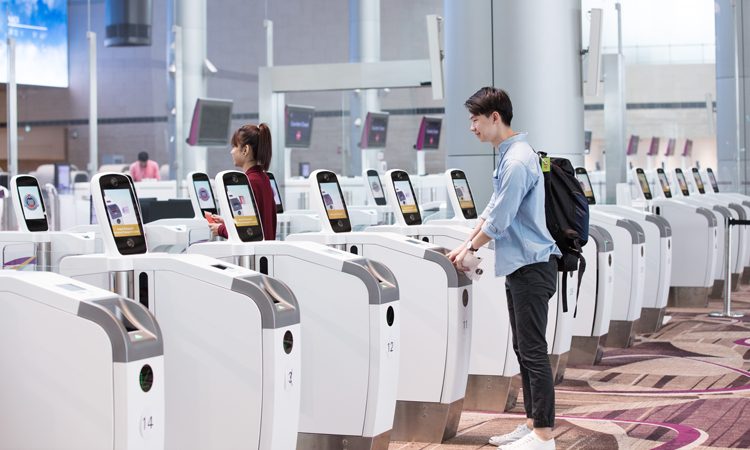 While airports have to process an increasing number of passengers, they experience ever more stringent immigration border control, induced by States' regulations.
Moreover, a recent study from IATA demonstrates how border control is a bottleneck in the passenger flow process, resulting in increasing traveller dissatisfaction.
International hubs have to equip themselves with new passenger flow facilitation solutions by either selecting their own easier and smoother border control systems or being the prescriber of these solutions to governments.
The upcoming European Entry-Exit system promises to be a revolution for third-country nationals going through a European border and a consequence for European airports. Processing time will triple at border crossings in order to carry out all of the biometric and passenger data information processes.
All European Union Member States will have to deploy necessary solutions to comply with the regulation by 2022.
How can industry companies support international airports to manage this game changer? Register to watch this webinar on-demand and learn more about border control solutions and passenger experience with IDEMIA's experts and case studies.
Key Learning Points
KEY LEARNING POINTS:
Learn more about the new European Union's regulation that must be applied by 2022
Explore the new challenges airports and suppliers have to face regarding this EU regulation
Understand how biometrics and automation are the key to a smoother passenger flow at border control
Learn more about ensuring the privacy and security of personal data whilst sharing the accurate level of information between airports and governments
Help airports promote these new biometric-driven processes.
Keynote Speakers
KEYNOTE SPEAKERS

Nelly Strady, Border Management Systems Product Manager at IDEMIA
After 10 years as project leader in a leading automotive group, Nelly Strady joined the Thales Group in 2012 and started developing her expertise in identity management, contributing to the French passport system's deployment, before expanding her scope to border control solutions. She specialises in international tenders for State identity solutions and participated in border control eGates programmes in several international airports.
At IN Groupe, she successfully coupled system engineering and bidding. At IDEMIA, since 2019, Strady has lead the group's positioning on European Entry-Exit Systems and international immigration processes.

Nicolas Phan, Market Manager Border Control and Passenger Flow Facilitation at IDEMIA
Nicolas Phan has spent his entire career in the security industry working for international companies, such as the Thales Group and IN Groupe. He has been responsible for developing successful strategies, marketing and product management in various markets such as critical infrastructure protection, urban security, identification management and, notably, border control, on which he has worked for the last five years.
Within IDEMIA, since the beginning of 2019, Nicolas has brought his knowledge of the border control market.
Register