ACI launches survey to reveal the impacts of climate change on aviation
ACI World has launched its resilience and adaptation to climate change survey which will assist the industry in improving resilience and business continuity.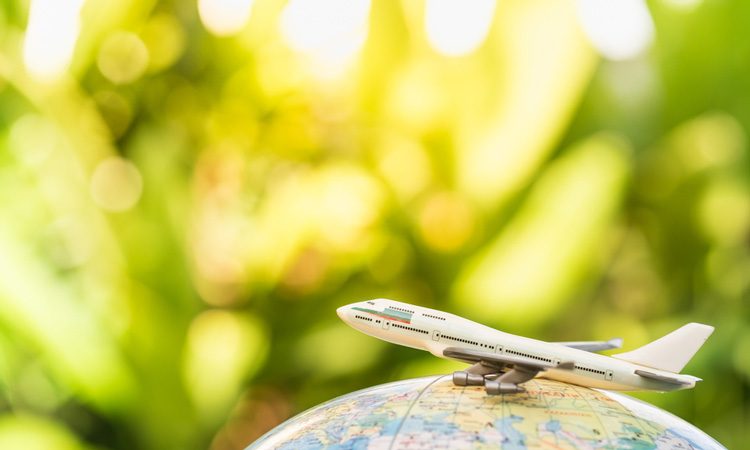 ACI World has launched an online initiative to assist the airport industry in sharing relevant information to help improve resilience and business continuity in the face of more frequent adverse weather events as a result of climate change.
ACI World's Resilience and Adaptation to Climate Change Survey was launched in the wake of weather events such as Typhoon Jebi which resulted in the flooding and temporary closure of Kansai Airport in September 2018.
The results of the survey will provide an understanding of the impacts and potential risks of climate change already faced by the airports industry. Identifying the current status of the industry provides a basis to define future action and preparedness.
The results will also underpin advocacy by ACI and the industry for the interests of airports to national and international regulatory bodies and stakeholders by providing a solid base of data and evidence.
ACI World Director General Angela Gittens, said: "Aviation plays a vital role in facilitating global economic and social prosperity by fostering sustainable development and economic growth. Airports are working with the wider aviation community and governments to address, minimise and mitigate the environmental impacts of aviation growth.
"Airports have been taking active steps to address the environmental impact of operations for decades but they are also increasingly challenged to ensure business continuity in the face of climate change and increasingly frequent adverse weather events.
"We are grateful for the support of our members in responding to the survey as this is essential to meeting our common goal of achieving a more efficient and dynamic airport industry."
In 2018, ACI published its Policy Brief on Resilience and Adaptation to Climate Change which encouraged airports to conduct risk assessments regarding the potential future impacts of climate change on infrastructure and operations as early as possible.
The survey will assist in this process by helping to assess the magnitude of actual and potential impacts, identifying the needs from member airports, and to share best practices.
Improving operational resilience and adapting to the predicted effects of climate change has been a priority for airports around the world combined with efforts to mitigate and reduce the industry contribution to climate change. In this regard, ACI has provided airports with practical information, advice and real-life examples that they can use to examine their own practices:
The Airport Carbon Emission Reporting Tool v.5.1 (ACERT) which enables any airport to  measure and manage their CO2 emissions which can then be used as a basis for application to the ACI Airport Carbon Accreditation programme
The Airport Ground Energy Systems Simulator (AGES-S)enables airports to quantify the environmental and economic benefits of reducing the use of aircraft auxiliary power units by replacing them with a ground-based energy system to help members create business cases for investment in such energy-saving infrastructure.
ACI's Global Training programmes also covers areas including CO2 reduction, Airport Energy Management and other key environmental areas that are at the forefront of airport management.
ACI World is also piloting a new strand of its Airport Excellence – or APEX in Environment – programme dedicated to helping airports to improve their environment management by exchanging knowledge and best practice among their airport peers.
Related topics
Related people