On average, three new jobs are generated daily at Munich Airport
More than 38,000 people are employed at Munich Airport, Bavaria's air transportation hub, and this figure shows no sign of slowing down any time soon.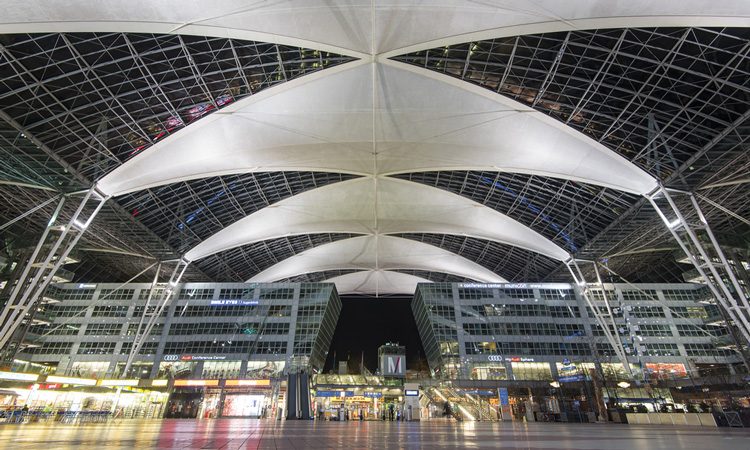 Figures from the latest employee survey at Munich Airport, conducted by the airport operating company, Flughafen München GmbH (FMG), have been revealed.
The results show an increase of 3,370 people working at the airport – making a new total of 38,090 since the last survey at the end of 2015. Statistically speaking, this means that an average of three new jobs are created at Munich Airport every day.
FMG collects employment data for the entire airport every three years, summing up key figures on employment trends. The latest study, reporting figures through to 31 December 2018, is based on data provided by 518 companies and public-sector employers operating at the airport.
The Lufthansa Group remains the largest employer at the airport, with a total of 13,100 employees – an increase of approximately 2,400 since the last survey. FMG, including its subsidiaries, has expanded its total workforce by around 1,000 to 9,700 employees, and is still the second-largest employer.
More than 33,000 members of the airport crew are in regular employment relationships subject to social insurance coverage. As a result, the share of these high-quality jobs in the total workforce has increased yet again, and now stands at 87 per cent – substantially higher than the Germany-wide average of 74 per cent. Of the approximately 130,000 socially-insured employees reported by the authorities in the districts of Erding and Freising, airport employees account for more than one quarter.
The number of part-time employees at Munich Airport has increased significantly to 10,000, or 27.6 per cent of the total airport workforce. By comparison, the quota in the state of Bavaria is approximately 26 per cent. The new survey also reports significant increases in the salaries of airport employees. The average annual gross income increased by more than 12 per cent over the past three years from €46,700 to €52,400. As a result, earnings at Munich Airport are higher than the corresponding averages in related areas in the transport or services sectors.
The total of all gross salaries paid out at the airport, excluding the approximately €327 million in employer contributions to social insurance premiums, amounts to approximately €2 billion. This includes the €650 million in payroll deductions for taxes and social insurance.
Dr. Michael Kerkloh, President and CEO of Munich Airport, said: "These figures also underscore the enormous boost provided by Munich Airport to purchasing power in the region and its benefits to the social insurance systems and public offers in general. The new study reaffirms Munich Airport's role as a dependable asset for the local and regional labour market. In a time when many big companies are again talking about downsizing, that aspect of our air transportation hub should not be undervalued."