Heathrow Airport sees 31st consecutive month of growth in May
In May alone Heathrow witnessed nearly seven million passengers pass through its doors, the 31st consecutive month of growth. But can this continue?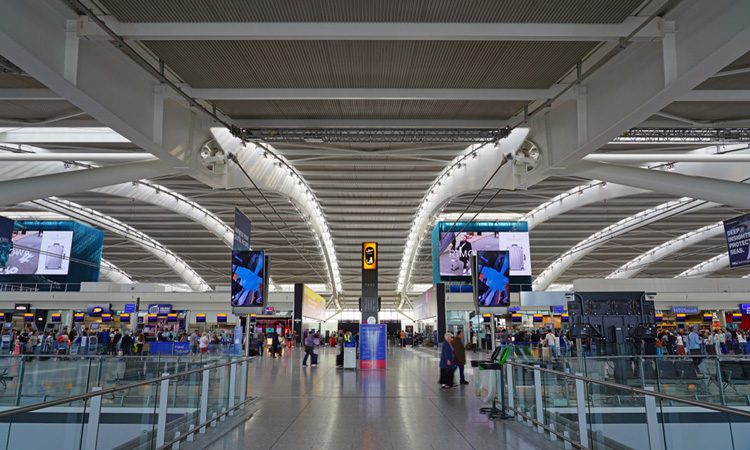 Over 6.7 million passengers have travelled through Heathrow in May 2019, the 31st month of consecutive record growth for the airport.
The figures are up 1.4 per cent on the same time last year, boosted by both of May's bank holidays as holidaymakers spent the long weekends away.
Oceania stands out as the best performing region with an increase of 10.8 per cent, as Qantas flew fuller aircraft. East Asia, with an increase of 10.7 per cent, followed closely behind, continuing to grow with new routes to China and Japan. Domestic traffic also grew by 2.2 per cent boosted by Flybe's new routes to Newquay and Guernsey.
Over 134,000 metric tonnes of cargo travelled through the UK's largest port in May, 94 per cent of which flew in the belly hold of passenger planes. Latin America saw the most growth, with an increase of 14 per cent following additional services to Brazil and Mexico.
Heathrow announced plans for its Ultra-Low Emission Zone and wider Vehicle Access Charge, a move which aims to protect local air quality and reduce congestion as the airport prepares to expand.
Passengers could soon keep their liquids and laptops inside their cabin baggage when passing through security at Heathrow after the airport revealed a £50 million investment to install next-generation CT security equipment.
Following a successful campaign led by Heathrow, citizens from America, Australia, Canada, New Zealand, Singapore, South Korea and Japan are now allowed to use the eGates at UK airports, significantly reducing the queues at the border.
Heathrow expansion is set to reach its next delivery milestone on the 18 June as the airport kicks-off a 12-week consultation on its preferred masterplan for the project. The consultation is an important step in giving the public the opportunity to see and comment on the airport's latest plan
Heathrow CEO, John Holland-Kaye, said:"With more countries making use of the eGates, we're now able to offer passengers from key trading partners a world-class experience at the border, showing that Britain is open for business. An expanded Heathrow will be key to strengthening these links and we are getting on with delivering our plan as quickly as possible to ensure the UK remains one of the world's great trading nations as the country leaves the EU."