No flights at Kuusamo Airport mid August as Finavia renovates runway
Runway resurfacing is required at Kuusamo Airport to repair damage caused by the extreme winter weather in Finland.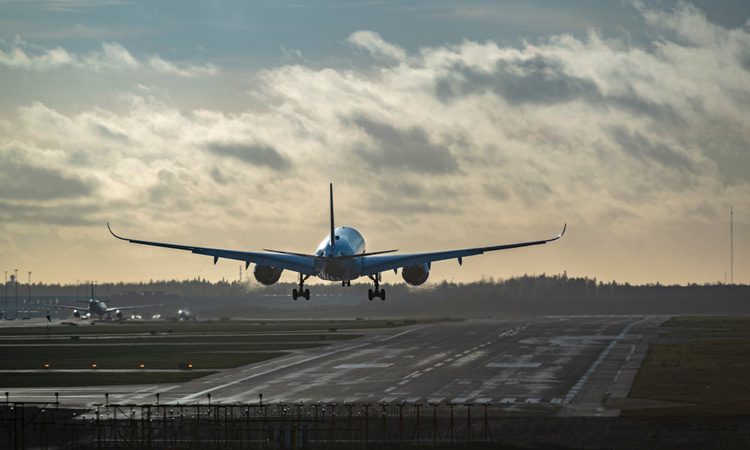 Finavia has announced that there will be no flights to or from Kuusamo Airport for three weeks in summer 2019 as the runway is to be resurfaced.
"We have chosen this time for the asphalt work so that it will have smallest impact possible on air traffic. We apologise to passengers and airlines for any inconvenience," said Jani Jolkkonen, Finavia's Senior Vice President.
The renovation work means the runway will close on 12 August, with the new and improved runway open to traffic on 31 August.
At Finavia's airports, the runways are on average 2.5km long and 45-60m wide. The runway at Kuusamo falls under this average, being 2.5km long and 45m wide.
The maintenance requires a great deal of know-how and substantial investment. Jolkkonen said that the resurfacing is needed to repair winter damage, and a complete modernisation of the runway is in the planning stage. 
The cost of the Kuusamo runway resurfacing is nearly €1 million. The modernisation of the runway is a larger investment of about €10–15 million.
Finavia's Technical Director, Henri Hansson, reports that all the company's runways are surfaced with asphalt. An alternative surfacing material would be concrete, but this material does not withstand the Finnish winter equally well.
"Beneath the runway there are supporting structures that, together with the pavement, are designed to withstand the load of the aircraft," said Hansson.
In addition to having the needed carrying capacity, the runway surface has to be smooth but built in such a way that water drains off. Furthermore, there must be sufficient friction. The flanks and ends of the runway need to be smooth and supporting, and there needs to be a safety zone at both ends.
In addition to maintenance and modernisation, airports are constantly being improved. At the moment, Finavia is expanding the airports at Rovaniemi, Kittilä and Ivalo in northern Finland.
"Our aim is to improve the customer experience and raise our service level and capacity to meet the needs of growth in tourism in Lapland. The investment has a value of about €55 million. It will support the growth of tourism in Lapland and promote the accessibility and competitiveness of Finland. Overall, the investments Finavia is making in tourism in Lapland will rise to almost €100 million," said Jolkkonen.