Hong Kong International Airport records steady traffic growth in March
Passenger volumes, flight movements and cargo all saw a continued steady increase in March, as mainland China and Japan record significant increases in traffic from the airport.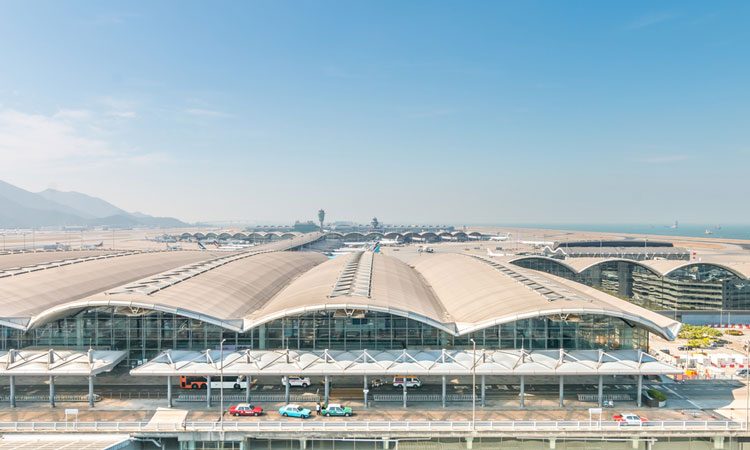 Hong Kong International Airport (HKIA) has seen continued growth in all three traffic categories during March 2019.
Passenger volume rose by 0.3 per cent to 6.4 million compared to the same month in 2018, while flight movements increased by 1.3 per cent to 36,735. Cargo throughput recorded year-on-year growth of 0.2 per cent; reaching 432,000 tonnes.
The growth in passenger volume was driven by higher levels of transfer and transit traffic, which together registered a year-on-year upsurge of nine per cent. Passenger traffic to and from India, mainland China and Japan recorded the most significant increases. Because the Easter peak season fell in late March last year, Hong Kong resident travel in March 2019 experienced a 10 per cent year-on-year drop.
Exports saw an 11 per cent increase in March, making the biggest contribution to cargo growth. Amongst key trading regions, cargo exported to North America and Europe posted the largest increases. Imports and transshipments both declined.
Over the first three months of 2019, HKIA handled 18.8 million passengers and 105,695 flight movements, representing year-on-year increases of 2.5 per cent and 1.1 per cent respectively. HKIA handled 1.1 million tonnes of cargo between January and March 2019, a 5.4 per cent decrease compared to the same period in 2018.
On a 12-month rolling basis, HKIA handled 75.1 million passengers and 428,870 flight movements, representing respective increases of two per cent and 1.3 per cent over the same period last year. Cargo throughput experienced a slight decline of 0.6 per cent to 5.06 million tonnes.
In order to manage the expected travel surge during the Easter holidays, additional manpower will be deployed to assist passengers at the terminals.
Steven Yiu, Deputy Director, Service Delivery of Airport Authority Hong Kong, said: "Some 70 extra flights will be arranged between the 18 April and 1 May for popular destinations including Taipei, Osaka, Nagoya and Busan. The airport community will work closely together to ensure smooth operations during the holidays."
Meanwhile, HKIA has been working with Travelport, a leading travel commerce platform, on a new arrangement to promote multi-modal connectivity services. Under the arrangement, overseas travel buyers can book multi-modal transfer services conveniently when reserving air tickets, ensuring a hassle-free experience for passengers commuting between HKIA and the cities in the Guangdong-Hong Kong-Macao Greater Bay Area. Passengers will be able to take advantage of this new offering within this year.