First women in Saudi Arabia to qualify as air traffic controllers begin work​
The Saudi Air Navigation Services (SANS) have appointed the first women air traffic controllers in a step towards Saudi Arabia's Vision 2030, which hopes to increase employment and diversity.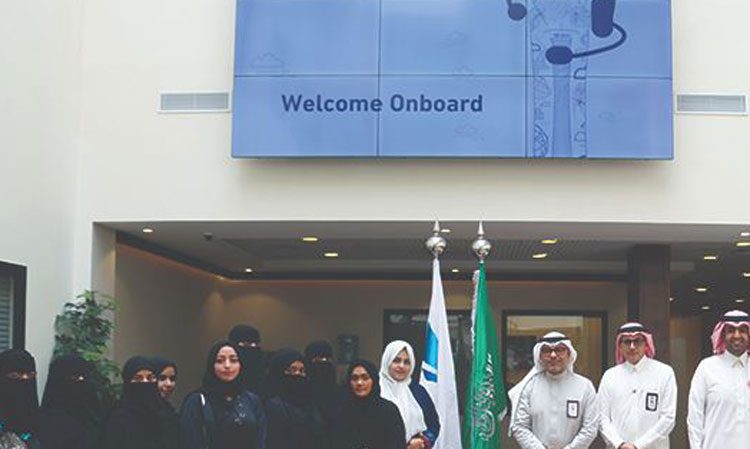 The Saudi Air Navigation Services (SANS) have celebrated the appointment of the first Saudi female air traffic controllers at an air traffic control centre in Jeddah, who began work on the 27 March 2019. 
Eleven women completed a one-year programme conducted by SANS in cooperation with the Saudi Academy of Civil Aviation. This is the first programme in Saudi Arabia to qualify women to work as air traffic controllers.
The initiative between SANS and the academy, seeks to create more jobs for women as part of a reform push to the economy away from oil as a main revenue source, as the Vision 2030 plan aims to increase employment and diversify revenue sources.
Vision 2030 plans to see changes such as increasing the number of women in the overall workforce to 28 per cent from 23 per cent and quadrupling their presence in senior civil service roles to five per cent, would transform a society where employment has traditionally been the role of men.
SANS CEO, Eng. Ryyan Tarabzoni said the state-owned company was prioritising hiring women in the profession, as the country pushes to extend women empowerment in the country and also recruit and invest in Saudi Talents. 
Back in 2017, the SANS announced that it would be offering theoretical and practical training to 80 women per year to prepare them for work in the air traffic control sector, the benefits of which are being seen now.