UK flights will continue no matter the deal with which Britain leaves the EU
The UK Government has confirmed that in the event of a no-deal exit from the EU, flights will not ground to a halt.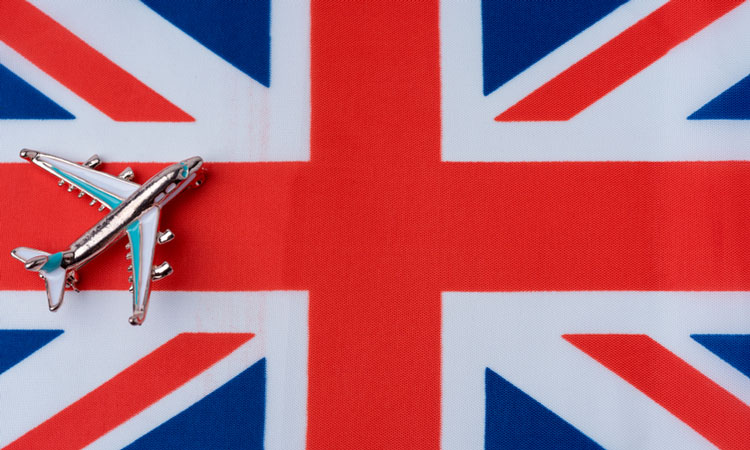 The document, released by the government, said: "Both the UK and EU have repeatedly said that in the event of the UK leaving without a withdrawal agreement, flights would continue. In September 2018, the government published a technical notice which set out that the UK would take a pragmatic approach and envisaged granting member state airlines with permission to operate. This was in the expectation that EU countries would reciprocate and give UK airlines permission to operate."
The draft regulation is expected to apply until the end of March 2020, and the rights it provides to UK airlines are conditional on the UK granting equivalent rights to airlines from EU countries.
The document continues: "This statement sets out the UK position on reciprocity of rights for airlines from EU countries, and the basis on which flights will continue for this period, during which time negotiations will be undertaken on permanent future air services arrangements. The government intends to issue separate guidance to the Civil Aviation Authority (CAA) on the application of this policy to the granting of foreign carriers permits.
"The principles underpinning the UK position are threefold:
To provide certainty and reassurance to industry and consumers
To minimise potential for disruption to connectivity, especially in the short term
To support a level playing field for UK industry ahead of future negotiations."
Commenting on the Department for Transport's announcement, re-confirming that the UK will reciprocate and in places go beyond the EU's no-deal regulation for aviation, Chief Executive of the Airport Operators Association, Karen Dee, said: "The measures put forward by the UK and the EU will ensure that flights between the UK and the EU will be able to continue in a no-deal scenario without restrictions on capacity, as well as UK domestic routes currently operated by EU airlines.
"This means that travellers planning their 2019 holidays, family visits and business trips can rest assured that there will be no disruption to their flights, whatever the outcome of the Brexit negotiations. This comes on top of the important steps the UK Government has taken in concluding UK bilateral agreements with non-EU countries like the U.S. and Canada where we currently fly to under an EU-level agreement. While an orderly transition period remains airports' top priority, the announcement, alongside the EU's no-deal contingency regulations, should reassure passengers that the UK's essential air connectivity will continue to operate."