Therapy dogs will enhance customer experience at Toronto Pearson
Fifteen therapy dogs are set to join the team as part of an initiative to improve passenger experience through Toronto Pearson International Airport.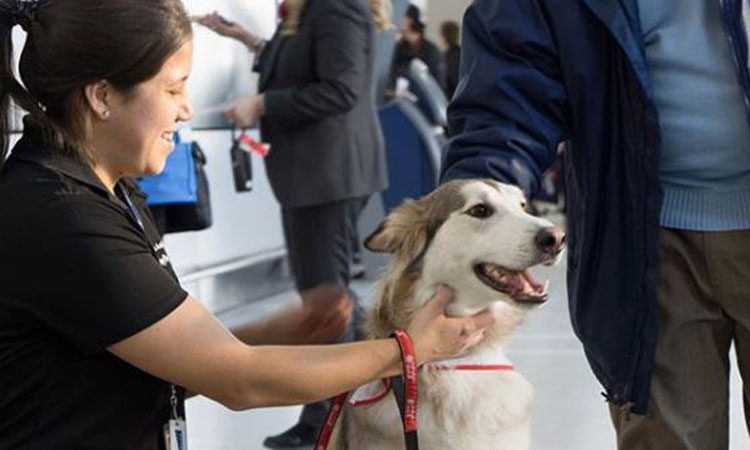 Credit: Instagram: torontopearson
Toronto Pearson International Airport (YYZ) and the St. John Ambulance (SJA) Therapy Dog Program are partnering to bring the friendly faces of 15 therapy dog teams to YYZ. As part of the Toronto Pearson Welcome Team Volunteer Programme, SJA Therapy Dog teams will roam Terminals 1 and 3 to bring enjoyment and help alleviate the anxiety that some passengers experience while travelling.
Scott Collier, Vice President of Customer and Terminal Services at Toronto Pearson, said: "At Toronto Pearson, passengers are our passion, and critical to that mission is ensuring all passengers feel relaxed and comfortable while travelling through our airport. We know that travelling can be stressful, and a friendly visit with a therapy dog can make all the difference in the world to anxious travellers. Seeing people smile when they meet and experience the unconditional love of a therapy dog in our terminals is both comforting and rewarding."
Engaging with a therapy dog has been known to have a positive effect in helping to reduce anxiety and create a sense of calm. Passengers are welcome to approach the dogs and pet them to help them relax while at the airport.
Larry Shack, St. John Ambulance Therapy Dog Toronto Pearson Program Coordinator, said: "We are proud to bring the St. John Ambulance Therapy Dog Program to Toronto Pearson as part of the Toronto Pearson Welcome Team. Our therapy dog teams are honoured to continue our tradition of community service by bringing the benefits of therapy dogs to passengers at Toronto Pearson and helping them feel relaxed and comfortable while travelling through the airport."