Heathrow sees another record performance in December 2018
Heathrow Airport experienced a milestone year in 2018, as 80.1 million passengers chose to fly through the airport.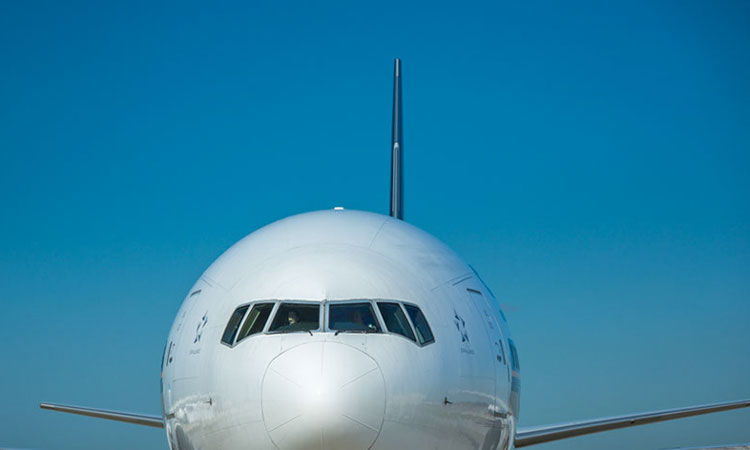 After eight consecutive years of growth, Heathrow Airport has achieved its best year yet. For the first time, Heathrow welcomed a record-breaking 80.1 million passengers (2.7 per cent vs 2017) whilst delivering excellent service at a lower cost. Airport charges fell by one per cent to £21.78, and 81.9 per cent of passengers said they had an "excellent" or "very good" experience at Heathrow.
New routes through Heathrow will boost Britain's trading opportunities. Heathrow doubled its Chinese connections in 2018, adding six new cities including Europe's only flight to Shenzhen, the home of Asia's Silicon Valley. These new services helped to push global trade flowing through Heathrow to 1.7 million tonnes. 
Heathrow's domestic connections are set to grow to nine as new services to Newquay begin in April 2019. Following the re-launch of the Inverness services, the UK's two furthest mainland airports will be connected to the nation's hub, boosting trade and travel opportunities.
Heathrow remains a well-run business in strong financial health with revenues climbing three per cent to nearly £3 billion on the back of strong retail spend and increased demand to fly – supporting £793 million of investment into the airport. Adjusted EBITDA climbed 4.4 per cent to £1,837 million. Remaining competitive in the lead-up to expansion remains a priority, with a focus on efficiency resulting in operating costs per passenger falling two per cent to £14.14.
Heathrow remains unique amongst global infrastructure assets, raising close to £2.3 billion from private investors across seven currencies (up from £1 billion in 2017). Growing demand to invest in Heathrow underpins the airport's plans to entirely privately finance expansion and builds the airport's financial resilience ahead of Brexit (extending liquidity horizon to March 2021). 
Following one of the largest ever parliamentary majorities on the Airports National Policy Statement, Heathrow's preferred masterplan continues to take shape. The airport will release the detailed plans in further consultation in June 2019, and remains on-track to submit a planning application in 2020 and for the first flights to use the new runway in 2026. 
John Holland-Kaye, Chief Executive Officer of Heathrow, said: "2018 was the best ever year at Heathrow. We were voted best airport in Western Europe by passengers, while continuing to drive down costs. We improved safety and closed our gender pay gap. We were named 'Responsible Business of the Year' and won an overwhelming parliamentary majority in support of Heathrow expansion. We remain on track to open the new runway in 2026. I am very proud of the outstanding work of 76,000 colleagues across the airport, who are delivering for Britain."