Green Furniture: Making places matter
With their customisable shapes and scalable sizes, Green Furniture's seating designs are made for any type of terminal. Green can supply more seats in less space (an increase of 44 per cent in some terminals) yet also know how to keep passengers on the move.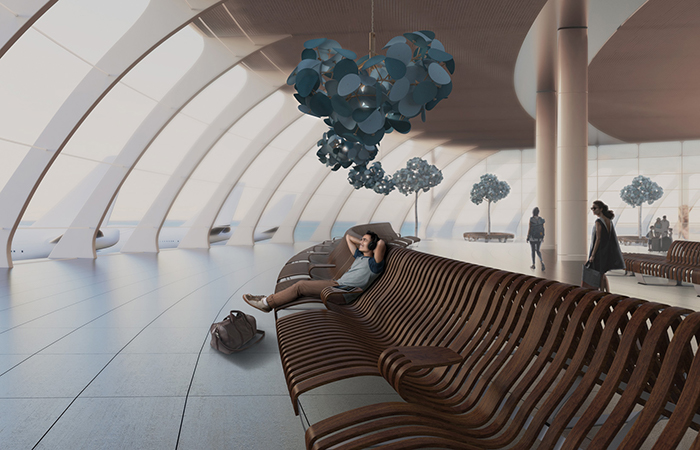 Their seamless seating designs direct passenger flow and boost retail traffic while keeping travellers comfortable all the way to the gate. Green's digital hotspots provide rapid recharging for laptops and devices, and their compact tabletops double as workstations for business passengers working while they travel.
As Green get ready to showcase new products at Passenger Terminal Expo 2018, they are also preparing to launch new digital design tools for planners, designers and architects. The technology can configure Green's signature products within the client's own blueprint, creating site-specific solutions and detailed renderings of the finished designs. Best of all, the new design tools can identify fresh potentials for terminal design and reveal the benefits for end-users too.
– Digital planning tools
– New products
– Creative colour concepts
Green bring technology and tradition together to create a unique sense of place. Their seating designs are made from durable bentwood components that can be configured into exciting new shapes. Green's signature wood grain, acoustic wool fabric and creative colour tints highlight the beauty of natural materials as they add ambience to airport environments. Looking further ahead, Green Furniture are launching a new colour concept for Autumn/Winter 2019-2020 that will complement their existing palette of soft shades and bold tones.
Visit Green at Passenger Terminal EXPO 2019 stand number 4050. Discover new products, explore the digital design tools and see how they can heighten the sense of place in your terminal.