Fraport launches operations at Nashville International Airport
Fraport USA and Nashville International Airport unveil plans for a new programme which will see the development of Nashville International's concession space.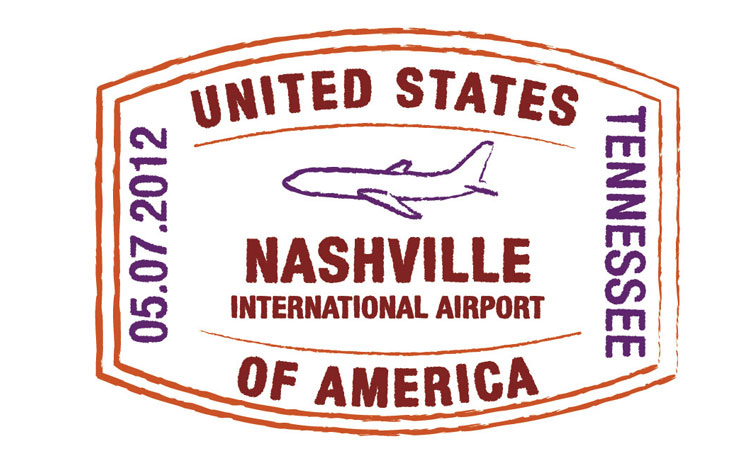 Fraport is taking over the overall management of concession areas for shops, restaurants and other services at Nashville International Airport (BNA). With almost 16 million passengers in 2018 (up 13.2 per cent year-on-year), BNA set an all-time record for the sixth consecutive year and has maintained its position as one of strongest performing aviation gateways in North America.
Fraport USA, a wholly-owned subsidiary of Fraport AG, won the bid in 2018 for the project. Since the signing of the 10-year contract in the summer of 2018, Fraport USA has been preparing for the beginning of the project, scheduled for February 2019.
The agreement with the Metropolitan Nashville Airport Authority (MNAA) covers the design, construction, lease and management of concessions space throughout the airport's four concourses in the passenger terminal. A major airport expansion, to be completed by 2023, will result in some 12,300m2 (more than 133,000ft2) of concession space for over 90 shops, restaurants and service outlets – plus common-use areas for seating and entertainment. Fraport is expected to invest some US$17 million in the BNA concessions development during the next decade, with further investments to be made by the individual subtenants.
Dr. Stefan Schulte, Fraport AG's Executive Board Chairman, commented: "We are pleased to expand Fraport USA's concessions development and management programme to Nashville Airport. Nashville is the second new concessions development to be launched by Fraport USA in less than a year. Our Nashville team is highly committed to developing an innovative retail concept that exemplifies the spirit of Nashville, with its rich cultural heritage and thriving music industry. We will focus on giving passengers a memorable experience with an exciting mix of the best local restaurants and brands, as well as international outlets."
Doug Kreulen, Nashville International Airport President and CEO, said: "When we first started the process of revamping the BNA concessions programme more than a year ago we knew we wanted to create a more authentic Nashville experience for our travellers. With that goal in mind, Fraport is committed to delivering a concessions programme that features a diverse array of local operators who showcase the best of our city and region. From the moment our customers enter the terminal or step foot off the plane, they will experience the sights, sounds and flavors that make Music City so distinctive. We can't wait to get started."