Passenger numbers continue to rise at Fraport's airports
Frankfurt Airport and the wider Fraport Group airports worldwide have reported a continued rise in passenger numbers in October.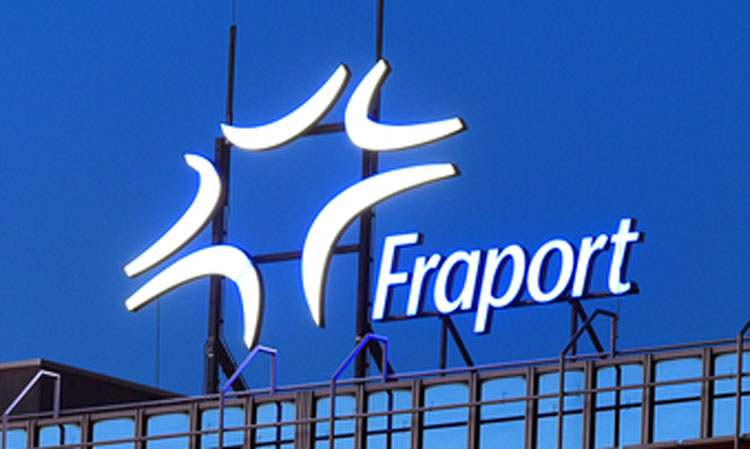 In October 2018, Frankfurt Airport (FRA) welcomed almost 6.4 million passengers – an increase of 5.2 per cent year-on-year. Traffic grew at a slightly more moderate rate compared to the previous months of the year. From January to October 2018, FRA experienced accumulated growth of eight per cent.
Aircraft movements increased at a slightly disproportionately higher rate, climbing by 6.3 per cent year-on-year to 46,551 take-offs and landings. Cargo throughput (airfreight and airmail) contracted marginally by one per cent to about 193,374 metric tons, reflecting the lower demand in global trade. Accumulated maximum take-off weights (MTOWs) rose by 4.1 per cent to around 2.8 million metric tons.
Across the Group, airports in Fraport's international portfolio reported continued passenger growth. Ljubljana Airport (LJU) in Slovenia's capital city posted a 5.1 per cent increase to 161,446 passengers. Fraport's Brazilian airports in Fortaleza (FOR) and Porto Alegre (POA) achieved combined growth of 5.2 per cent to nearly 1.3 million passengers. The 14 Greek regional airports advanced by 6.1 per cent overall, to almost 2.5 million passengers. The busiest airports in Fraport's Greek portfolio included Thessaloniki (SKG) with 586,683 passengers (up 6.1 per cent), Rhodes (RHO) with 540,117 passengers (down 2.7 per cent), and Kos (KGS) with 279,198 passengers (up 12.4 per cent).
Peru's Lima Airport (LIM) grew moderately by 3.3 per cent to 1.9 million passengers in the reporting month. At the Fraport Twin Star airport's in Varna (VAR) and Burgas (BOJ) on the Bulgarian Black Sea coast, combined traffic soared by 26.2 per cent to 154,661 passengers. Antalya Airport (AYT) in Turkey recorded the strongest growth in Fraport's international portfolio, with traffic rising by 29.2 per cent to 3.7 million passengers. In October 2018, AYT reached 30 million passengers for the first time. As a result, the airport on the Turkish Riviera will hit a new all-time high for the full year. Pulkovo Airport (LED) in St. Petersburg, Russia, posted a 15.2 per cent traffic gain to just over 1.5 million passengers. Xi'an Airport (XIY) in China welcomed nearly 4 million passengers, up 6.8 per cent.
Related topics
Related airports
Antalya Airport (AYT), Burgas (BOJ), Fortaleza (FOR), Frankfurt Airport (FRA), Kos Airport (KGS), Lima Airport (LIM), Ljubljana Airport (LJU), Porto Alegre (POA), Pulkovo Airport (LED), Rhodes Airport (RHO), Thessaloniki Airport (SKG), Varna (VAR), Xi'an Airport (XIY)
Related organisations