NATS receives high score for action towards environmental issues
NATS, the UK's leading provider of air traffic services, has been recognised for its progress in reducing the environmental impact of its operations.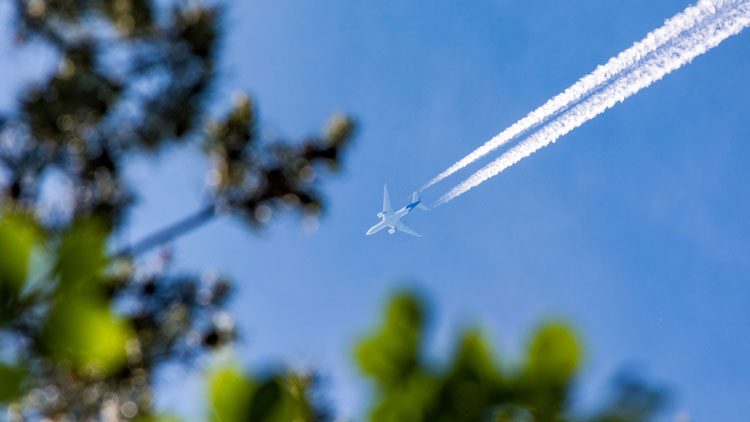 NATS has been awarded a B grade by CDP (formerly the Carbon Disclosure Project) for its progress towards addressing the risks presented by climate change.
Designed to spur action on corporate sustainability, CDP ranks companies from A to D based on their awareness and management of environmental risks. NATS started its environment programme in 2006, designed to reduce not just the environmental impact of air travel through the use of more direct routes and continuous descents, but also it's own estate by encouraging recycling and energy saving measures.
Since the programme began, NATS has enabled savings of over 1.7 million tonnes of aircraft CO2 and reduced energy consumption on its estate by over 30 per cent.
Out of the 6,800 companies scored worldwide, NATS' high score puts it among the best performing companies in the aviation sector.
Ian Jopson, NATS Head of Environmental Affairs, said: "At NATS we are very aware of how our business impacts the environment both in the sky and on the ground, so we're really pleased to have been scored highly by CDP. NATS is always looking for ways to reduce our carbon footprint across our sites and operation, whilst also balancing other challenges such as managing the impact of noise on communities."
CDP recognised NATS' coordinated action on climate change, including:
Working with UK airports on climate change resilience planning
Working with our customers to address climate issues such as fuel burn and carbon emissions
Progress against an energy reduction target and other estate environmental improvements
Adopting a voluntary standard to transparently report its performance to measure its greenhouse gas emissions
Verification of its greenhouse gas emissions to the ISO 14064 standard
Certification of its environmental management system to ISO 14001:2015.
Dexter Galvin, Global Director of Corporates and Supply Chains at CDP, commented: "The next decade is crucial in our shift to a sustainable economy, and we believe corporates are at the heart of this transition. By ranking companies, we aim not just to highlight leaders' best practice, but to inspire all businesses to aim higher and take more action."