Hamad International Airport launches 2019 safety week
Hamad International Airport (HIA) has launched its 2019 safety week, which will focus on industry best practise, and bringing this to HIA.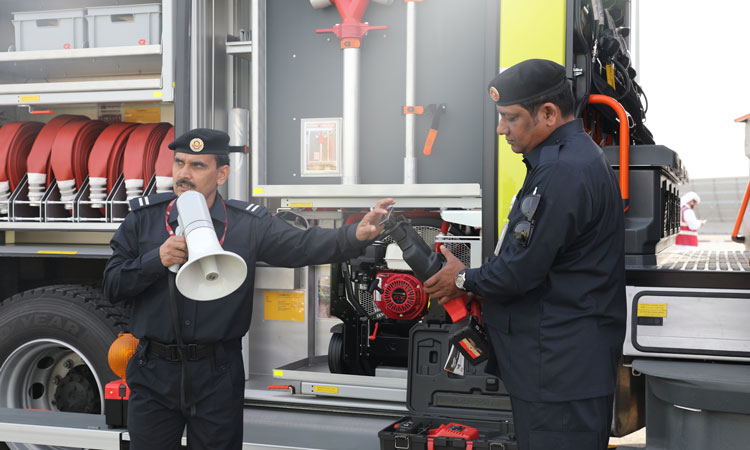 Hamad International Airport (HIA) announced the launch of the airport's safety week campaign which is being conducted on the premises from 13 January to 17 January 2019. In line with aviation and airfield safety, HIA Safety Week 2019 aims to raise awareness on aviation safety standards and ensure best industry practices amongst HIA staff and stakeholders.
As part of Qatar Airways Group initiative, HIA, with the participation of other Qatar Airways Group stakeholders and agencies operating at HIA, will conduct multiple training sessions on the various risks and dangers at the airfield to help refresh and enhance the staff's understanding and knowledge on the airport safety and security protocols. This event will focus on advancing safety and security development and individual improvement through experience and learning, to foster commitment and support of the management towards safety for the wider QR Group community.
The topics that will be discussed during safety week intend to upgrade the general safety culture at the airport by creating an atmosphere for data sharing and learning in the realm of safety hazards. Hundreds of participants will be encouraged to consider their own well-being and their obligation in providing a safe environment for all airport users.
Engr. Badr Mohammed Al Meer, Chief Operating Officer of Hamad International Airport, stated: "Hamad International Airport places a high priority in the commitment of guidelines and safety and security regulations in daily operations. It is our responsibility to provide a safe environment for all airport users. This helps us ensure the well-being of travellers and the welfare of our staff and stakeholders. It is through initiatives like safety week that HIA can guarantee enhanced airport safety and security and ensure passenger satisfaction."
Qatar Airways Senior Vice President Group Safety and Security, Ashish Jain further added: "The core objective of this initiative is to emphasise the importance of safety and security within the airport and the Qatar Airways group. We aim for each staff member to place safety and security as their number one priority in their day-to-day work environment".
As the State of Qatar is ranked as one of the world's top countries in civil aviation safety according to ICAO's 2017 Security Audit Report, HIA strives to further advance safety and security through best in class training. In addition to annual campaigns, the airport will continue to invest in the latest cutting-edge technologies to improve passenger experience, while complying with global safety and security standards.
Hamad International Airport is classified as a five-star airport by Skytrax, making it one among only five other airports in the world to achieve this prestigious status. HIA also has been ranked the 5th best airport in the world at the SKYTRAX World Airport Awards 2018 and is a candidate for the "World's Best Airport 2019" awards by Skytrax.