Heathrow launches first UK airport Living Wage roadmap
New suppliers and contracts to supply Heathrow from December 2018 will be required to pay Living Wage and not use zero-hour contracts at the airport, safeguarding thousands of new jobs with expansion.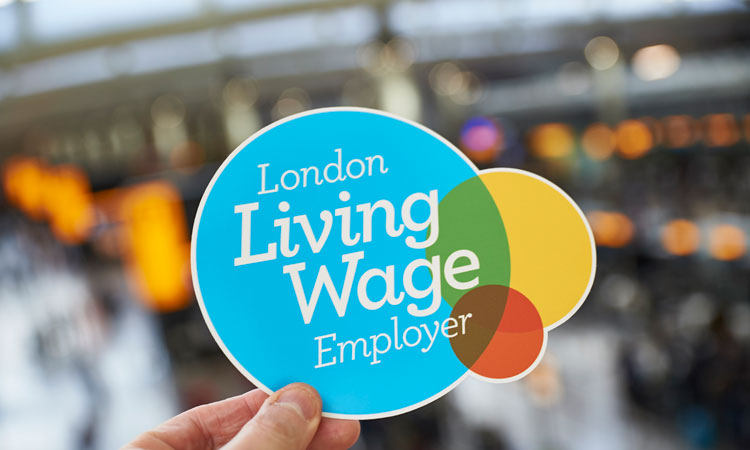 Heathrow is laying out the first UK airport roadmap to ensure thousands of supply chain colleagues are guaranteed the Living Wage by 2020, a key deliverable in the airport's sustainability strategy.
At the airport's annual Supplier Conference on the 27th November 2018, Heathrow announced that all new suppliers contracted directly by the airport from December 2018 will be required to be Living Wage compliant. In a strong signal to the industry that fair pay must be taken seriously, this new requirement will be the first step in the airport's wider roadmap.
The roadmap, welcomed by Trades Union Congress (TUC), sets out how it will transition all current Heathrow direct supply chain employees to be paid the London Living Wage, within the next two years. Zero-hour contracts at the airport will also be stamped out within the same timeframe. Going forward, responsible businesses that acknowledge fair pay will be favoured by the airport as they deliver higher morale, productivity and lower turnover. The move will also help safeguard thousands of new roles that expansion of the airport will require.
Earning the real living wage means being able to earn a wage you can live on. Research published this month by KPMG found over a fifth of jobs pay less than the real Living Wage, with 1.2 million more jobs paying below the Living Wage since 2012. Heathrow wants to play its part in improving that number and building a stronger UK workforce by supporting a network of businesses that pay a liveable wage. Dealing with an extensive and diverse supply chain from cleaning services to cargo logistics, the airport has taken on the challenge to come up with a unique and effective framework to help improve pay.
Heathrow will work with current direct suppliers to help them understand the benefits of paying a real living wage, ahead of renegotiating new rules into existing contracts. The roadmap has set ambitious goals that will see 45 per cent of target contracts amended by Q3 2019 and 100 per cent by Q4 2020.
Heathrow's Chief Financial Officer Javier Echave, said: "Ingrained in our sustainability strategy – Heathrow 2.0 – is our commitment to airport colleagues that Heathrow will be a great place to work both now and in the future. We are already making good progress on this, but want to do better and will use our scale to encourage others within Team Heathrow to sign up to the Living Wage. We have led the journey and plotted the roadmap. Now we will be there to support our partners in this necessary step forward."
Sam Gurney, Regional Secretary (London, East and South East), Trades Union Congress, said: "We welcome the commitment of major employers like Heathrow Airport to ensure that their people and those in their supply chains receive London Living Wage and have regular guaranteed hours. Heathrow's roadmap must help ensure that those workers who do not currently receive London Living Wage will do so as soon as possible, in line with the TUC's Great Jobs Agenda which calls for the Living Wage to be the real minimum for workers and for an end to zero-hours contracts."
Speaking at the conference, Director of the Living Wage Foundation Tess Lanning, said: "Heathrow's commitment to pay a real Living Wage has already had a huge impact on workers. Today's announcement shows their continuing leadership as a responsible employer. Low pay can be tackled in our offices, shops, warehouses and airports, but we now need to see more employers follow Heathrow's lead and commit to a fair day's pay for a hard day's work."
The roadmap comes just weeks after the airport reflected on its first year of being Living Wage Accredited. In 2017 Heathrow formally signed up to a wide group of UK employers committed to paying a real Living Wage. Heathrow employs 6,000 colleagues directly, all of which are guaranteed no less than the Living Wage. This year, colleagues received another pay rise under the new UK Living Wage hourly rate which has been set at £10.55 for employees in the London area, and £9 for employees based outside of the London area.