Local communities consulted over new Wanaka Airport
With a 100-year lease, Queenstown Airport Corporation is ensuring that the development at Wanaka Airport is future-proof and fit for future generations.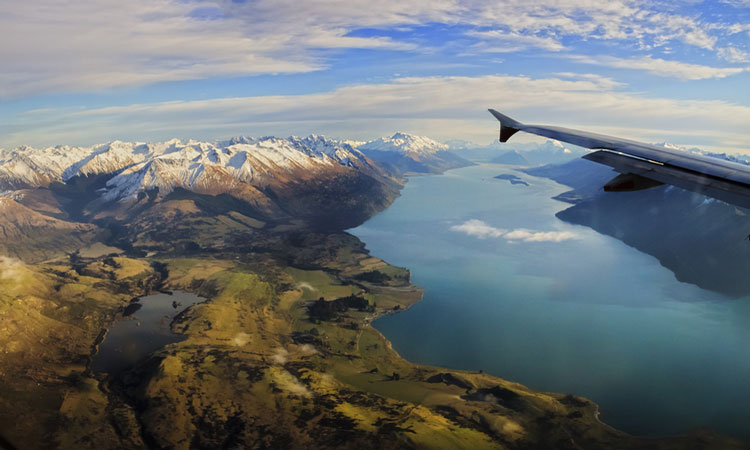 Over the coming months, the Queenstown Airport Corporation (QAC) team are going to be sharing information and seeking feedback on the future developments at Wanaka Airport as it shapes the master plan, due to be released in late 2019.
QAC's engagement programme will build on the community workshops it held in late May 2018 where 111 local residents provided their ideas on the airport's future and its role in supporting the local economy and a vibrant tourism industry. The airport's digital community hub our.wanakaairport.com complemented the workshops, providing more opportunities for a further 80  people to explore ideas and provide feedback online for a further three months. 
QAC Chief Executive, Colin Keel, says the 100-year lease, which became effective on the 1 April 2018, gave the organisation a platform to start planning for the future of Wanaka Airport.
He said: "One hundred years is a long time and we are now embarking on the first leg of the journey. It's important we take a considered approach to the master planning process and bring everyone who has an interest in Wanaka Airport's future on the journey with us. Getting things done right for the long-term is more important than getting things done right now. We don't want generations to come thinking 'if only' or talking about lost opportunities. Over the next year, our team will be hosting events and meeting with members of the community and key stakeholders to share information and get a broad range of thoughts and ideas on the future of Wanaka Airport with the goal of helping us form a well-supported long-term plan. In particular, we will be working with Queenstown Lakes District Council to play an active role in the Wanaka CBD master planning process and with other organisations to share insights and outcomes of various long term-planning initiatives."
Mr Keel said QAC recognised the growth pressures in the district and the Wanaka community's desire to maintain its special character when considering future airport development options.
He continued: "We are only one part of the equation and it's important for us to work with the council, stakeholders and community to develop a master plan which helps achieve the district's economic, social and environmental goals and provides broader benefits to the local community. We believe that Wanaka Airport can be part of an effective dual-airport approach with Queenstown, while maintaining its unique DNA and providing long-term benefits to the local community such as improved air connectivity and a more diversified economic base."
QAC began the master planning for Wanaka Airport in September 2018 and is currently working through the first phase of that process, which includes programme set-up and scoping with an expert advisory team as well as demand forecasting. The demand forecasting work involves in-depth analysis of the current and projected resident and visitor demand for air services to Wanaka over the next 30 years.