Safer pick-up for arriving passengers at Cairns Airport
Cairns Airport will provide a safe, free holding area for customers waiting to pick-up passengers for a maximum of 30-minutes from November 2018.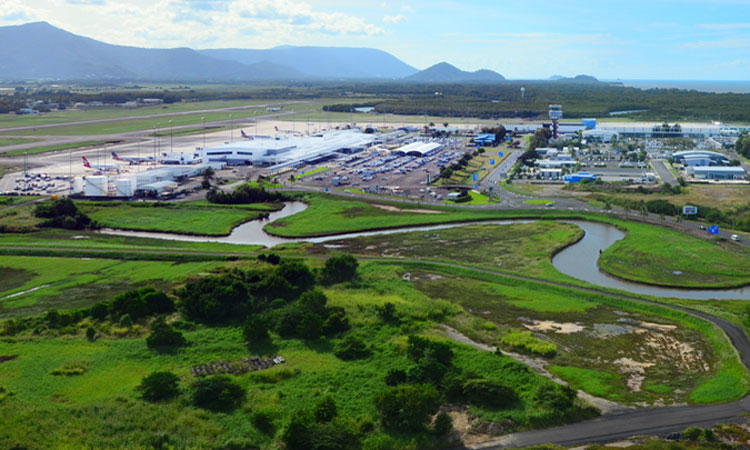 The 'Standby Zone' will offer a maximum of 22 spaces for customers who are able to stay with their vehicle and will be clearly identified with orange way-finding signage throughout the airport precinct.
Cairns Airport's Chief Commercial Officer – Retail, Transport and Property, Tracey Groves, said the standby zone was created to combat the problem of people parking in unsafe areas while waiting to pick up travellers, including at the Mangrove Boardwalk car park on Airport Avenue.
Groves said: "We have listened to our customers who have been clear in telling us that, on occasion, the availability of a place to standby while awaiting the imminent arrival of friends or family members on an incoming flight would be appreciated. From a safety perspective, it minimises traffic looping past the arrivals pick up zone which is not only a traffic risk, but contributes to unnecessary wear and tear on airport road infrastructure. We also want members of the community and visitors to Cairns to be able to enjoy the Mangrove Boardwalk and that means ensuring the car park is available for people who are genuinely parking there to explore the area. To have traffic turning right into Airport Avenue from the Mangrove Boardwalk car park after they've been waiting for an aircraft to arrive is also dangerous and we wanted to create a safer option for those people who do not want to park and go into the terminal to greet their loved ones."
Groves said new signage throughout the airport precinct will inform visitors of the standby zone area and secure parking will monitor the 'Standby Zone' using a newly installed, dedicated, 360-degree CCTV camera which feeds back to the service kiosk. 
Australian Federal Police will also patrol the area as necessary to ensure vehicles are not abandoned. 
Cairns Airport offered the following 'know how' for those picking up from the airport: 
Simply follow the 'Standby Zone' icons or view the map. 
Pull into the nearest available spot – the signage will tell you where you can and cannot stand
Visit the flight schedules to keep an eye on the flight you're waiting for
When your friend or family member has picked up their bags and is waiting at the kerb, make your way to the terminal front and pick them up
If the Standby Zone is full, please make your way into the public car parks where Cairns Airport offers the first ten minutes in either uncovered car park for free. Parking fees apply for stays over 10-minutes
Normal office of transport safety rules continue to apply to the kerbside – pick up and drop off only. No parking or standing
Vehicles must not be left unattended for any period of time. This area will monitored remotely by CCTV
Unattended vehicles will incur penalty fines in accordance with the terms of the airport notices.