Dubai's $36 billion Al Maktoum airport expansion put on hold
The expansion of Dubai's second airport, Al Maktoum International, to handle 120 million passengers a year by 2025 has been delayed, according to sources familiar with the matter, as reported by Reuters.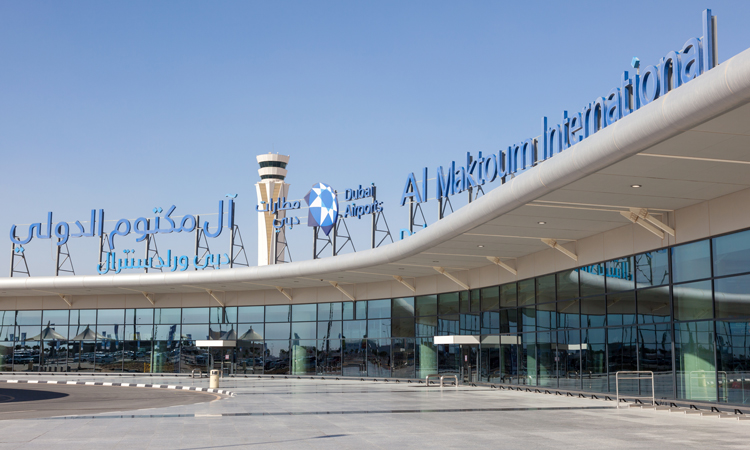 The airport, which opened to passenger traffic in 2013, aims to be one of the worlds' biggest, but now only handles a fraction of Dubai's passenger traffic.
Five sources told Reuters that the expansion had been delayed. They did not say why it was delayed or for how long. Two of the sources said the project was being redesigned.
Dubai secured a $3 billion loan last year to develop the airport, which is named after Dubai's ruling family. But a source has said that loan has yet to be used. 
State-owned Dubai Airports declined to comment directly on the delay. It said its aim was to "continuously" update masterplans for Al Maktoum International and main airport Dubai International "to embrace the latest thinking in technology, processes and customer-friendly service design principles".
Dubai's Department of Finance, which raised the $3 billion loan last year in a consortium, declined to comment.
The capacity expansion was supposed to pave the way for it to replace Dubai International, currently the world's busiest for international travellers, and to become the new base of airline Emirates.
Al Maktoum International has already faced delays. A smaller capacity increase is a year behind schedule and is expected to be finished this year.
Dubai expects to spend around $36 billion on the Al Maktoum International project and the Dubai World Central aviation complex where it is located.
The airport is being built in phases and is expected to eventually handle more than 200 million passengers year, more than twice the current capacity of primary airport Dubai International where Emirates is based. No timeline for the Al Maktoum airport target has been announced.
In 2016, Dubai Airports said it was expanding Dubai International to handle 118 million passengers a year by 2023, 18 million more than its initial cap in case the development of Al Maktoum International was delayed.