Vancouver International receives Level 3 Carbon Accreditation
Vancouver International Airport (YVR) has received Level 3 Airport Carbon Accreditation by the Airports Council International.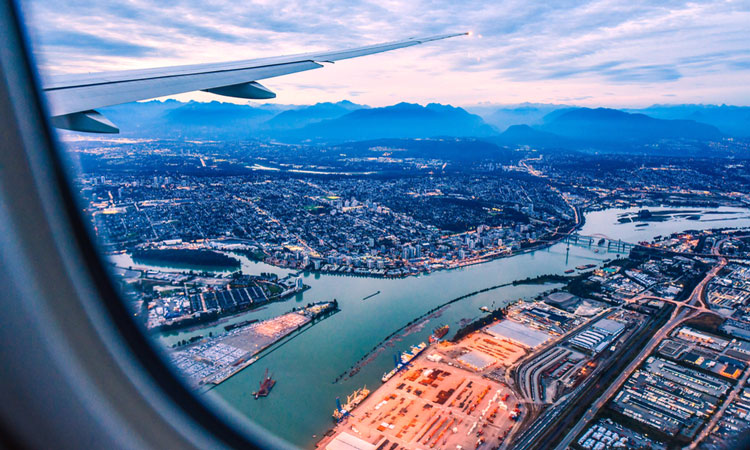 Craig Richmond, President and CEO, Vancouver Airport Authority said: "As a community focused airport, we pride ourselves on being a leader in sustainability and this independent carbon accreditation is further proof that our efforts are working. Our primary goal is to build, maintain and operate a safe and sustainable airport. To effectively manage our impact on the environment, we maintain robust policies and procedures aligned with our values. I am so pleased that we are now Level 3 certified and applaud the hard work of not only the YVR team, but also our business partners in helping us to achieve this new level."
As YVR looks to build a new Environmental Management Plan, the airport remains on track to fulfil its current target to reduce greenhouse gas emissions by 33 per cent by 2020.
The target remains the same despite growth projections now showing 29 million passengers targeted for 2020—in comparison to 25 million, which YVR is now expected to achieve later this year. 
In 2017, YVR's greenhouse gas emissions decreased three per cent from 2012 baseline levels. As part of Level 3 accreditation, airports are required to engage third parties in carbon reduction. YVR works closely with business partners and communities to minimise vehicle, building and aircraft gas emissions. This is done through promoting alternative forms of transportation to and from Sea Island, upgrading YVR's fleet and improving airport infrastructure, reducing fossil fuel consumption and raising awareness of clean air practices.
ACI-NA President and CEO, Kevin M. Burke, said: "Airports strive to be good partners within their communities and in the global aviation system by promoting sustainability and environmentally responsible practices. One of the chief ways North American airports can lower their carbon footprint is by participating in the Airport Carbon Accreditation program. I applaud the airports like Vancouver International Airport that are leading our industry on a path toward continued success in innovation and sustainability."
Launched in 2009, Airport Carbon Accreditation is an independent programme administered by WSP, an international consultancy appointed by ACI Europe to enforce the accreditation criteria for airports on an annual basis. An Advisory Board oversees the administration of the program.  
YVR's current 2015-2019 Environmental Management Plan sets the framework for the organisation's environmental initiatives. In addition to its commitment to reduce greenhouse gas emissions, YVR is working to divert 50 per cent of waste from landfill and reduce potable water consumption by 30 per cent. YVR is also committed to improving ecosystem health and was named the first airport in the world to be salmon-safe certified.