Finnair, the airline with the fastest way to Asia, speeds up workforce planning with Quintiq
Finnair, the airline specialising in Europe-Asia traffic and the only Nordic carrier with a 4-star Skytrax ranking, has chosen software by Quintiq, a Dassault Systèmes company, to plan its ground operations workforce. This covers rostering for over 1350 employees in the areas of maintenance, customer services, cargo handling and catering…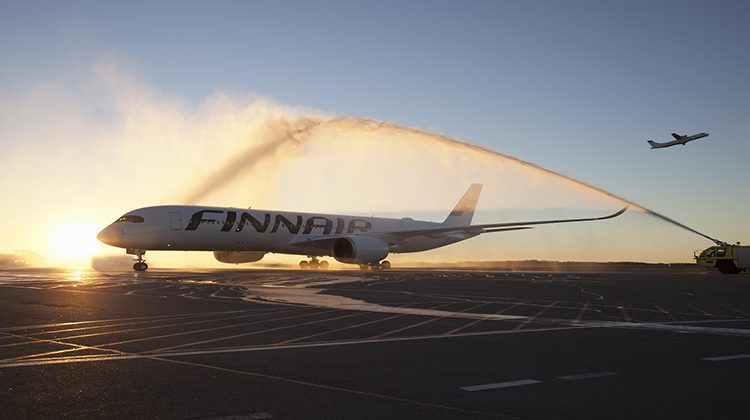 Jaakko Schildt, COO of Finnair, expresses his confidence in choosing Quintiq as the airline's technology partner:
"Our traffic is growing faster than ever before, and smooth and efficient operations at our hub is a must. Quintiq successfully demonstrated how a single system can manage the planning challenges of different departments. This project is yet another example of Finnair's determination to maintain operational excellence, and improve both customer and employee satisfaction." 
High quality workforce plans contribute to higher employee satisfaction through fairer planning. Manually creating and maintaining employee schedules that comply with Collective Labour Agreements is very time-consuming and labour intensive. The Quintiq solution can generate rosters that factor in all unique scheduling constraints such as shift preferences, labor regulations and vacation leave, allowing planners more time to seek optimal alternatives and better manage disruptions.
"The Quintiq software has the flexibility to manage additional operations within Finnair and we are excited that they will be taking advantage of the mobile capabilities of the solution,"
shares Markus Malinen, Quintiq's VP Sales EMEAR.
"Our experience working on different aspects within the aviation industry, from airport operations and air traffic control, to crew rostering, stands us in good stead to help Finnair with more planning puzzles. We look forward to growing in our partnership with the airline, and working with Roima Intelligence for the project implementation." 
Related airlines
Related organisations