Passenger surge in Edinburgh makes it Scotland's busiest ever airport
July 2018 has been the busiest month ever for Edinburgh Airport, with over 1.5 million passengers passing through the airport.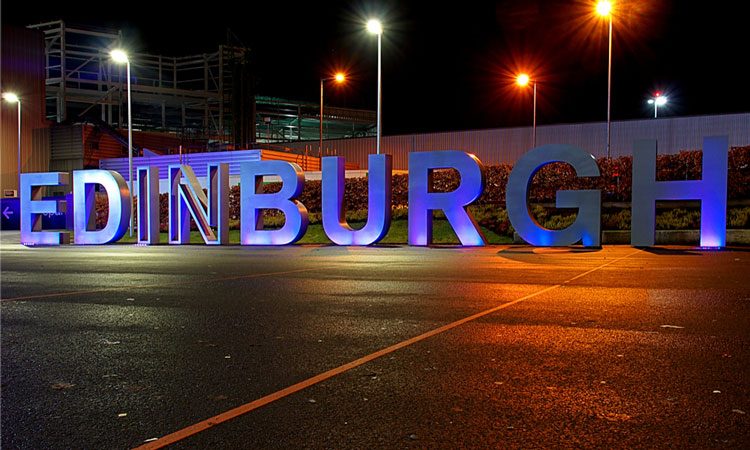 The 1.5 million passenger barrier has been broken for the first time ever at a Scottish airport as Edinburgh Airport recorded its busiest ever month.
A total of 1,501,988 people passed through the airport in July 2018 – an increase of 6.3 per cent on the same month last year, with growth in both domestic and international markets.
Domestic passengers numbers reached nearly 500,000 and increase of just over four per cent compared to 2017, while international passengers hit just over one million, an increase of over seven per cent on last year. 
Gordon Dewar, Chief Executive of Edinburgh Airport said:"These are fantastic figures for the airport, for Edinburgh and for Scotland, and they show an increase in passenger demand of 60 per cent over the past five years – that is phenomenal growth and easily makes us one of Europe's fasting growing airports. [This] growth is something we should be proud of as it delivers wide-ranging benefits for the country through job creation, tourism spend and business growth, but it also means we need to keep growing our infrastructure and build that additional capacity to cater for those increased numbers."
The figures following the busy summer schedule as many families headed off on holiday as the summer rush began. Inbound tourists flew into the capital to be greeted with spectacular Scottish sunshine, as the British summer was in full flow. 
He continued: "We have invested huge sums already to keep up with that demand and are now for the first time in a position where we're ahead of that curve thanks to a terminal expansion which will see us grow our passenger capacity to more than 17 million. That headroom is welcome and is a position we want to stay in and aim to do so through continued investment. Part of that wider picture is the need for improvements to the external infrastructure as well and that is an ongoing discussion with various partners as we must change and grow to maximise the opportunities that the airport brings. This extension is the beginning of a longer period of investment in our airport. Growth is our main strategic challenge and we will develop in order to enable growth for Edinburgh and Scotland as a whole."