UK must not "shoot itself in foot" over Heathrow expansion
The third runway has finally been given the initial go-ahead from Parliament, but the Government and Heathrow have been warned against passengers and airlines footing the bill.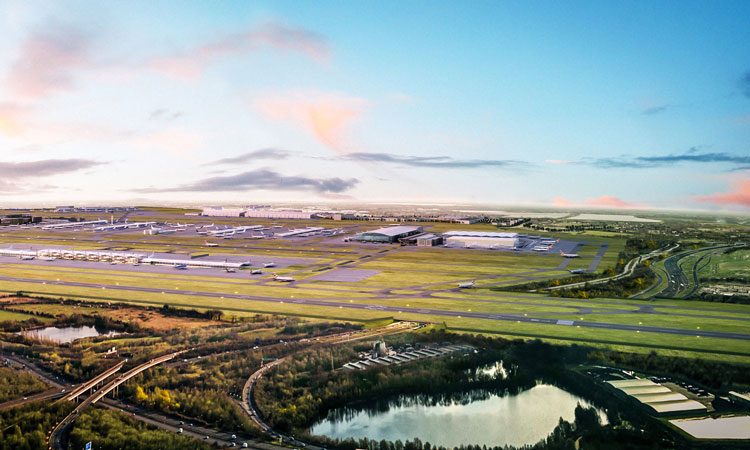 GO AHEAD: MPs voted overwhelmingly in favour of the development at Britain's biggest airport
Expansion of Heathrow has finally been given the go ahead  with the development of a third runway, yet there is some uncertainty as to the funding of the project. Rafael Schvartzman, IATA's Regional Vice President for Europe warned:  "The UK [must not] shoot itself in the foot by creating an overpriced airport."
The runway is expected to cost £14 billion pounds, but Schvartzman warns that it should not be the task of the airlines and passengers to pick up the costs of the expansion. 
Over the next 12 months alone, the airport will sign £150 million worth of contracts with British businesses, creating 900 new jobs and 200 new apprenticeships. 
The International Air Transport Association welcomed the UK House of Commons vote in favour of the National Policy Statement (NPS) on airports, which opens the way to the long-overdue expansion of Heathrow airport.
"After years of delay," Schvartzman said. "The approval of the NPS is a momentous day for air travel not just in the UK, but for the global air transport network. This decision will create new jobs and new economic opportunities in the UK and strengthen ties to growing export markets.
"But these benefits will only be safeguarded if the expansion is delivered at a competitive cost. Passengers and airlines must not pay increased charges."
After the Commons vote at the end of June, Heathrow CEO John Holland-Kaye said: "This vote [to expand the airport] will see us deliver more jobs, create a lasting legacy of skills for future generations and guarantee expansion is delivered responsibly. We are grateful that MPs have made the right choice for Britain and today we start work to create the best connected hub airport in the world."
With growing long-haul trade links, double the cargo capacity, more competition and choice for passengers and new domestic flights, expanding Heathrow will have consequences larger than simply more flights for tourists. 
Holland-Kaye continued:  "Heathrow is currently preparing to hold a second public consultation on its plans before submitting a development consent order application to the Planning Inspectorate, kick-starting an approval process expected to take 18 months. In addition to Heathrow's consultation, the development consent process will provide further opportunities for residents and stakeholders to influence Heathrow's proposal. If Heathrow is granted development consent, construction would begin in 2021 ahead of the new runway opening in 2026."