Jeff Halliwell appointed to scrutinise Heathrow's consumer engagement
The UK Civil Aviation Authority (CAA), Heathrow Airport Ltd, and the Heathrow airline community are pleased to confirm the appointment of Jeff Halliwell as the chair of the Consumer Challenge Board (CCB)…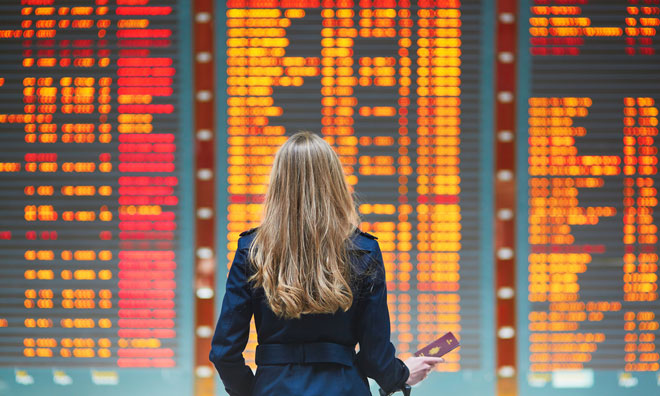 The Consumer Challenge Board (CCB) is a new independent body that will challenge and scrutinise Heathrow Airport Limited (HAL) to ensure its business plans reflect the interests of consumers…
The CCB will have a particular focus on scrutinising Heathrow's plans for the next review of the charges airlines pay for using the airport (the H7 review). These charges are regulated by the CAA as Heathrow is deemed to have substantial market power. The current "price control" regime at Heathrow runs until the end of 2019 and the CAA has recently started the review process towards establishing the charges that will be in place for 2020 onwards.
The CCB will scrutinise Heathrow's plans as part of the process. It will advise on the effectiveness of the airport's engagement with consumers and whether their needs are sufficiently reflected in the airport's business plans and operations.
Jeff Halliwell was appointed as the CCB chair by a panel comprising the CAA, Heathrow Airport and the Heathrow airline community. He is currently the chair of Transport Focus*, Airport Co-ordination Limited (ACL) and Anglian Water's Consumer Challenge Group. Mr Halliwell will lead selection of additional members to join the CCB in the coming months.
Richard Moriarty, Director of Consumers and Markets at the CAA, said:
"We regulate airport charges at Heathrow to protect consumers and make sure they get a fair deal and good service when flying. It is therefore vital that the airport understands the needs of consumers and reflects those needs in its business plan for the coming years.
The CCB will scrutinise Heathrow's plans as part of the process…
"The CCB will play a crucial role in making this happen – providing regular independent advice and challenge to Heathrow so the consumer's voice is heard.  Jeff brings a wealth of consumer-focused experience to the role of chair and we look forward to working closely with him and his CCB colleagues."
Andrew Macmillan, Chief Strategy Officer at Heathrow Airport, said: 
"The passenger is at the heart of everything we do at Heathrow. As Britain's front door, it's our job to make sure they have a great experience when travelling through Heathrow.  That's why we're delighted that Jeff Halliwell has been appointed to chair this new and innovative Consumer Challenge Board – the first for a UK airport. 
"Jeff and his team will independently challenge Heathrow's consumer engagement, and we look forward to working with them to ensure that Heathrow develops plans that will exceed the expectations of passengers and airlines alike in the years ahead." 
Simon Arthur, Managing Director of the Heathrow Airline Operators Committee, said:  
"The airline community welcomes the appointment of Jeff Halliwell as the chair of the CCB.  We look forward to working with him and Heathrow Airport in the process of the CCB ensuring that Heathrow engages with our passengers, and develops its business plans to meet the needs of the many passengers who travel on our services in and out of Heathrow."