Passenger numbers continue to rise at London Luton ahead of 80th anniversary
Passenger numbers continue to increase as 80th birthday celebrations approach for London Luton Airport.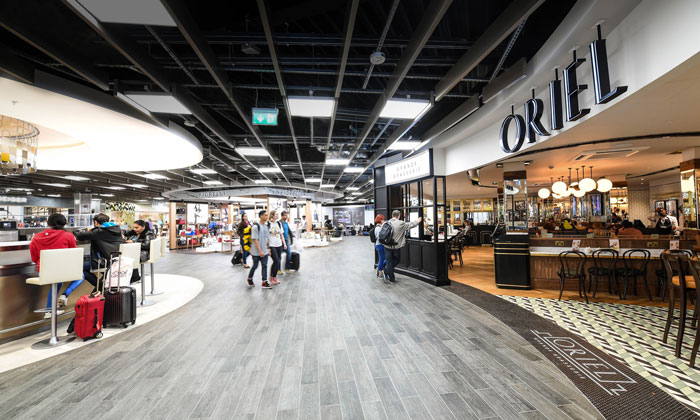 NOT BAD FOR 80: . The airport is calling on the UK Government to introduce four trains per hour as part of the refranchising of the East Midlands rail line
London Luton (LLA) has seen its busiest June ever as it nears completion on a £160 million expansion.
The airport saw more than 1.5 million passengers last month, a 4 per cent increase on same period last year. It marks the 17th consecutive month over one million passengers have passed through the airport.
The growth comes as LLA prepares to celebrate its 80th anniversary on July 16.
Over the past 80 years, more than 250 million passengers have used the airport. Nick Barton, CEO of LLA, said: "2018 has already been a fantastic year for LLA, as we have reached significant milestones in our transformation. We have come a long way since the airport first opened in 1938, and we are proud to be recognised as a world-class international airport today."
LLA is also nearing the completion of its £160 million transformation, which will increase capacity from 12 million to 18 million passengers each year by 2020. The redevelopment which includes a terminal redesign, new shops and restaurants and a major update to highway infrastructure, most notably access from the M1. Moreover, there is a £200 million light railway, linking the airport to the Airport Parkway station.
The project is being delivered by the airport owners, LLAL, a company owned by Luton Borough Council, and is expected to be finished in 2021.
Over 20 new retailers have opened stores in the terminal since the start of the year, including Chanel, Oliver Bonas (the retailer's first-ever airport outlet) Ted Baker and Hugo Boss. 
LLA's upgraded and expanded terminal is due to complete later this year, in a fitting culmination of the airport's anniversary celebrations.
The airport is operated and developed by a consortium of which the majority shareholder is AENA, the world's largest airport operator, and AMP Capital, a specialist global investment manager.