Multinational consortium to operate Japan's Fukuoka Airport
The consortium was selected as the preferred bidder for the project on May 16, 2018.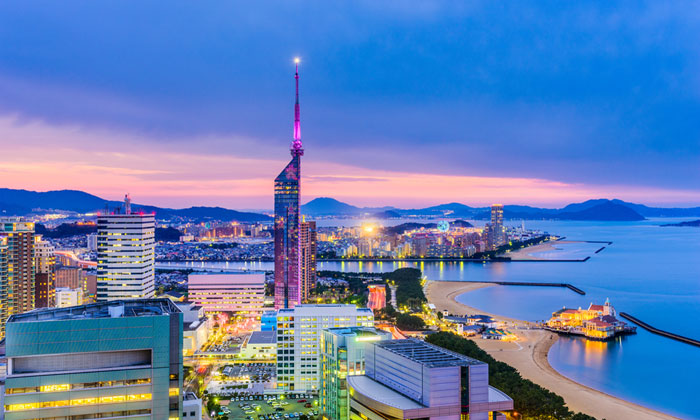 MULTINATIONAL: The city of Fukuoka in Japan's South West
A multinational consortium, made up of Mitsubishi and Changi Airports International among others, will operate Japan's Fukuoka Airport, it has been announced. 
Fukuoka Airport HD Group, the consortium led by Fukuoka Airport Holdings, and comprised of Nishi-Nippon Railroad, Mitsubishi Corporation, Changi Airports International and Kyushu Electric Power, entered into a 'basic agreement' with Japan's Ministry of Land, Infrastructure, Transport and Tourism ("MLIT") on June 26, 2018.
As the operator, the consortium has said it will facilitate the revitalisation of the airport and its surrounding areas, and unlock its potential as a key transport hub in the region, with the long-term aim of stimulating Kyushu's economy through trade and business activities.
It added that it is committed to safe and secure airport operations, and will leverage the Fukuoka Airport's centre city location as well as its geographical proximity to East and Southeast Asia.
The consortium aims to commence operation of Fukuoka Airport on April 1, 2019, and in accordance with the Basic Agreement, has initiated preparation for the incorporation of the special purpose company and the execution of a subsequent Project Agreement.
Fukuoka Airport is the fourth largest passenger airport in Japan and the fourth busiest single-runway airport in the world, behind Mumbai, London–Gatwick and İstanbul-Sabiha Gökçen. It served nearly 21 million passengers in 2017. Except a seasonal service to Helsinki, all of its traffic travels to and from the East Asia region.