Competition to hunt for innovation in vehicle checkpoint screening
According to the accelerator body, current processes are effective in detecting threats but they can be laborious and time consuming which can impact the functioning and smooth operation of airports.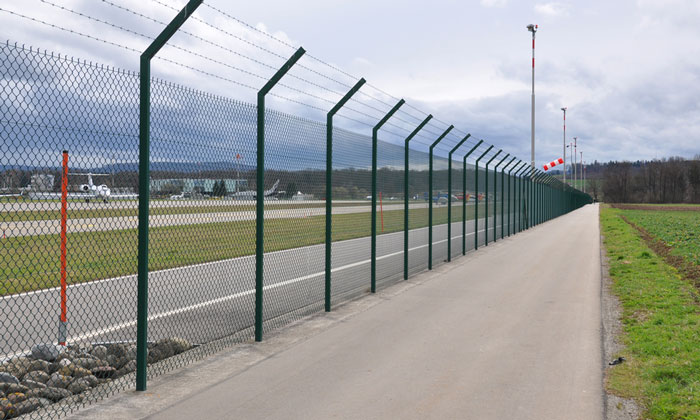 SILENT PARTNER: Airside security is crucial to the safety of staff and passengers
It is easy to forget that airport security is about more than queues and shoes. Airside, there is a dynamic ecosystem of vehicles streaming through checkpoints, an area of security little considered by passengers and excruciated over by operators. 
To help them with this, the UK's Defence and Security Accelerator (DASA) has launched a new competition on behalf of the Future Aviation Security Solutions programme (FASS) focusing on vehicle checkpoint (VCP) screening at airports.
VCPs play a vital role in the functioning of airports, as all airport vehicles must be security screened before being authorised to access the secure airside perimeter. VCPs screen a wide variety of vehicles on a daily basis, carrying goods which are vital for airports to operate.
The FASS programme is investing £25.5 million over a five year period to promote innovation to improve aviation security. This competition is part of a wide range of activities being carried out by the FASS programme, which is a joint Department for Transport and Home Office initiative.
This themed competition seeks to identify innovative solutions to deliver a step change in screening vehicles at VCPs, addressing three of the areas which represent the most time-consuming and laborious screening processes as follows:
vehicle engine compartments: both conventional bonnet and 'tilt cab'.
bulky loads such as: construction materials; large liquids (including fuel containers) or sealed packages.
screening other hard to search parts of the vehicle, such as the driver's cab or load space.
Contracts are expected to be awarded in January 2019 and will run for 6 months. It is expected that a second phase of funding will be made available to help further develop promising projects from the innovation track.
Details of the competition can be found at Future Aviation Security Solutions (FASS): Airport Vehicle Checkpoint Screening.
Related organisations
Related regions