Europe's best airports for connectivity revealed
The Airport Industry Connectivity Report was unveiled at the ACI Joint EUROPE & World Annual Congress in Brussels this week, an event attended by International Airport Review.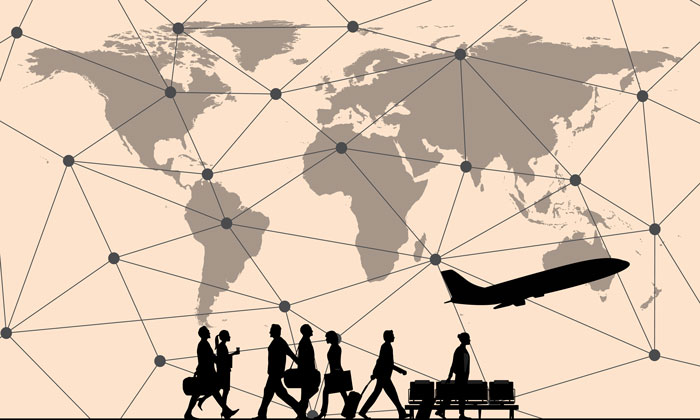 BETTER CONNECTED: ACI's conference is taking place in Brussels
The best airports in Europe for connectivity have been revealed by ACI EUROPE in its annual review.
Frankfurt Airport is now number one in terms of direct connectivity, having jumped from third position last year, as a result of significant network expansion of both the Lufthansa Group and low cost carriers.
Amsterdam Schiphol has moved down to second position for direct connectivity in Europe – still up from the sixth position it held back in 2008.
London Heathrow went from the second to the third, making no gains in direct connectivity this year (-0.2 per cent) to due to lack of capacity.
In the past year, the UK is the only country in the EU to record a loss in direct connectivity (-0.8 per cent).
ACI EUROPE used data harvested by SEO Amsterdam Economics to measure and analyse the level & quality of air connectivity in three key metrics:
Direct Connectivity – the number of direct air services offered by an airport.
Indirect connectivity – this measures the number of places people can fly on to, through a connecting flight at hub airport from a particular airport.
Hub connectivity – the key metric for any hub airport – it measures the number of connecting flights that can be facilitated by the hub airport in question, taking into account quality of connecting times.
Here is a snapshot of the top five airports across ACI's four traffic groups, that have registered the highest growth in direct connectivity over the past five years:
Top 5s in growth in Direct Connectivity (2018 vs 2013)
Group 1 (more than 25 million passengers per year (mppa))
Group 2 (10 to 25 mppa)

Istanbul SAW +64.1%

Lisbon           +51.3%

Moscow SVO  +50.8%

Antalya         +45.3%

London STN      +43%

Berlin            +78.6%

Athens          +70.2%

Porto            +66.6%

Tel Aviv         +64.3%

Gran Canaria  +61.9%

Group 3 (5 to 10 mppa)
Group 4  (0-5 mppa)

Keflavik         +132.1%

Larnaca           +98.5%

Fuerteventura  +74.7%

Heraklion         +68.2%

Sofia                +60.8%

Balikesir        +1050.7%

Osijek             +763.5%

Craiova           +492.7%

Naxos             +322.2%

Nis                 +319.2%
Hub connectivity
Frankfurt also remains the airport offering the best hub connectivity not just in Europe, but also worldwide – having increased its hub connectivity by an impressive +12.8 per cent over the preceding year.
Amsterdam Schiphol also remains second followed by Dallas Fort Worth, Paris CDG and the busiest airport in the world, Atlanta.
Smaller and nice hubs registered growth in connectivity at twice the pace of the major hubs, over the past 10 years – pointing to intensifying competition in the hub segment.