APT SkiData chosen to equip Gatwick Airport parking development
APT SkiData, has completed the installation of equipment that will manage and control parking for over 1,000 additional vehicles…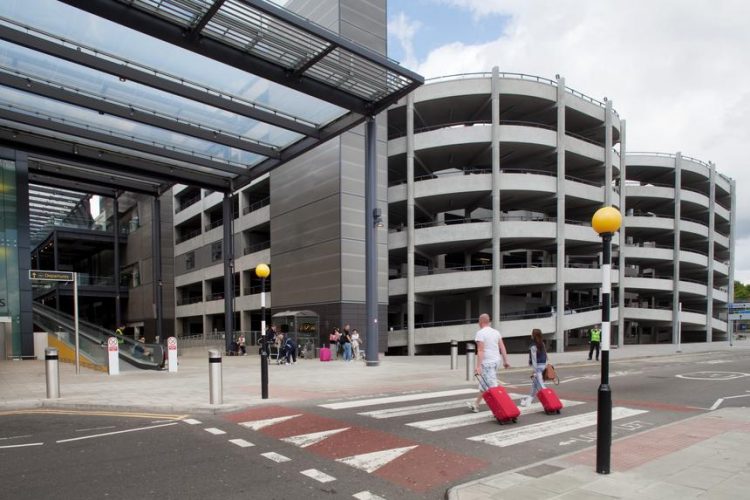 APT SkiData, the UK's leading parking technology specialist, has completed the installation of equipment that will manage and control parking for over 1,000 additional vehicles at Gatwick Airport following the construction of a new short stay car park at its North Terminal.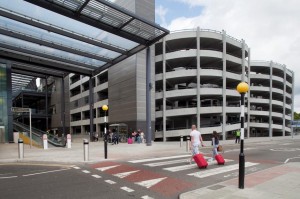 The multi-storey structure, which is one of a number of projects being implemented by Gatwick to support its ambition to become London's airport of choice, was built as an extension of the existing car park but was furnished by APT with a new entry plaza, four entry lanes, four exit lanes, seven internal barriers controlling entry, and nine Easy.Cash pay-on-foot stations.
Simon Hope, Contract Manager at APCOA – the parking management company that supervises the running of Gatwick Airport's parking – explains that several systems from APT Skidata are already performing successfully elsewhere on the airport site: "We have Skidata equipment installed in the original North Terminal short stay car park, the North Terminal long stay car park and the South Terminal short stay car park and it has all proved to be reliable."
Anil Mahendra, Head of Technology and Innovation at APCOA, adds, "APT Skidata is a key strategic technical partner and the new system is performing just as smoothly as elsewhere on-site, and works well with our integrated Automatic Number Plate Recognition (ANPR) system. We have found Skidata technology easy to use and adapt to how we want the system or the car park to function," he continues, "and the support structure in place from APT Skidata has been particularly helpful."
APCOA is a leading provider of tailored parking solutions, managing 1.3 million parking spaces throughout Europe, including the 32,600 spaces available at Gatwick Airport. Gatwick is the UK's second largest airport and the busiest single-runway airport in the world, serving more than 200 destinations – more than any other UK airport – for around 32 million passengers a year.
According to APT SkiData's Nigel Young, APT Skidata is the parking technology provider of choice at all of the UK's major airports, as well as other transport infrastructure sites such as railway stations: "Passengers at airports and railway stations and other travel locations want a swift and hassle-free parking experience, and a system from APT Skidata delivers just that.
"We are pleased to have been instrumental in helping Gatwick Airport to achieve its parking expansion plans and in making the passenger journey at Gatwick an even smoother one," he concludes.
Related topics
Related airports
Related organisations