The good, the bad and the noisy: Heathrow reveals its greenest and quietest airlines
The latest league table rated the performance of the top 50 busiest airlines on seven noise and emission metrics from January to March 2018.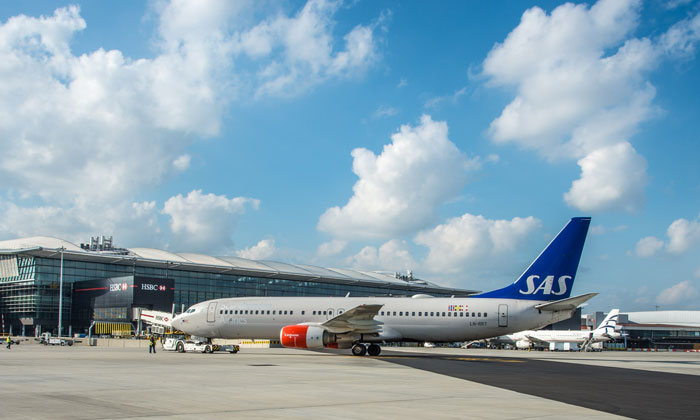 SHHH: Heathrow's third runway proposition has been criticised by noise campaigners
London Heathrow Airport has published a list ranking its airlines by their green and conscientious practices for the first quarter of the year. 
LOT Polish Airlines proved to be the success story of Heathrow's Fly Quiet and Green Programme, having completely transformed its noise and emissions performance – from last place in the first league rankings in 2013 to second place in the latest results. Scandinavian Airlines leapt into the top spot from fifth in the last quarter. Aer Lingus came in third, Etihad in fourth and Flybe was the new fifth place. British Airways short haul came in sixth.
Down at the bottom end of the table, Egypt Air short haul came last with the lowest score in noise quota per seat, chapter number and track keeping violations. It replaced Kuwait Airlines which has now risen to second last, beneath Turkish Airlines short haul and Israels El Al.
Matt Gorman, Heathrow's Director of Sustainability said: "As the first initiative of its kind in Europe, it was hard to estimate the impact the 'Fly Quiet and Green' league table would have when it was first launched.  LOT Polish Airline's story, however, shows the results that can be achieved by working productively with our airline partners to encourage them to use quieter technology and operating procedures for the benefit of our local neighbours. 
"We know there is always more we can do to reduce our noise impacts, and we have set some ambitious targets in our new Noise Action Plan. We encourage all of our local neighbours to give us their feedback on this plan, and help us shape the way we manage noise in the future."
The seven metrics were: