New York airports to get $20 million state fund for safety and modernisation
Previous grant awards have funded new airport hangars, airport terminal building renovations, taxiway resurfacing, security fencing, and fuel farm modernisations that improve security and spill prevention.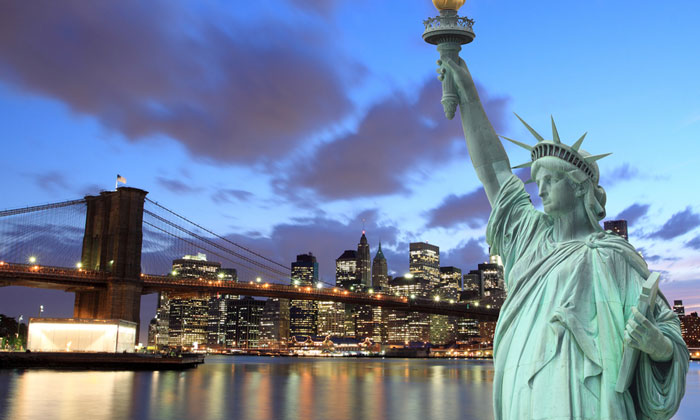 GRANT PROGRAMME: The State's Department of Transportation is accepting applications until late June
New York's Governor Andrew M. Cuomo has announced $20 million is now available to support safety improvements, modernise operations and enhance the economic competitiveness of New York airports. The Airport Capital Grant Program provides support for projects statewide.  
"New York's airports are the front door to diverse destinations, attractions and culture found across this great state," Governor Cuomo said. "By making funding available for New York's aviation industry, we are supporting the state's thriving tourism sector, helping businesses expand to boost our regional economies, and ensuring our transit hubs are modernised to provide safe, reliable travel for everyone."
"As one of New York's most frequent flyers, I have seen dramatic changes in our airports — which not only improve service to travellers, but are also a point of pride for the local community," said Lieutenant Governor Kathy Hochul. "We're making significant enhancements to our airports, from New York City to Rochester and Syracuse. New York is committed to making travel more reliable and safe, while supporting improvements to modernise our airports for the 21st century."
The Aviation Capital Grant Program is open to public-use airports listed in the State Airport System Plan. Eligible project activities include safety projects, preservation projects, new construction, and other projects that enhance economic competitiveness.
Projects will be selected through a competitive solicitation process and rated based on established criteria including:
Economic benefits for surrounding communities and businesses,
Adherence to regional economic development plans; and
Improved operational efficiency.
This funding is in addition to $200 million Governor Cuomo made available through the Upstate Airport Economic Development and Revitalization competition. The competition includes $190 million to support airport projects and $10 million allocated through the Governor's Aviation Capital Grant Program.
In the first round of the Upstate Airport Competition, $40 million was awarded to Elmira Corning Regional Airport and $39.8 million in funding was awarded to the Greater Rochester International Airport. In round two, Plattsburgh International Airport will receive $38 million and Syracuse Hancock International Airport will receive $35.8 million towards their transformation. The bold plans and designs developed by these airports will enhance safety, improve operations and access, reduce environmental impact, and create a better passenger experience.
DOT Acting Commissioner Paul Karas said: "Governor Cuomo's unparalleled investments in airports across the State have created jobs and facilitated regional economic development opportunities. Airports continue to be a key component of the vibrant State economy and these targeted investments will ensure their continued safe and efficient operations for all New Yorkers."
Related topics
Related organisations
Related regions