New York Governor proposes $34 million airport modernisation
One of New York State's smallest international airports may be given a new lease on life and a rebrand in an effort to boost slumping traffic and bring tourism to the area.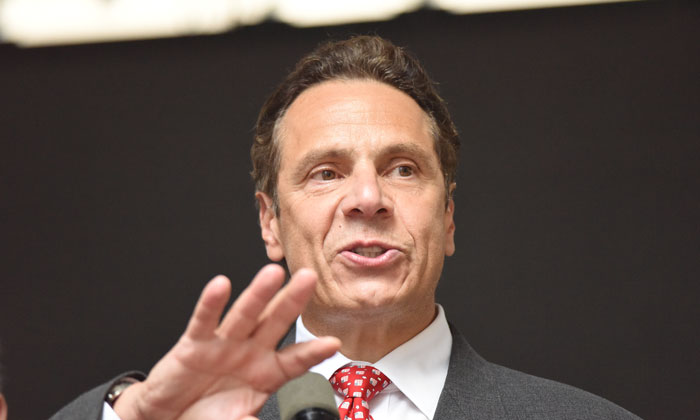 REBRAND: New York Governor Andrew M. Cuomo
The Governor of New York has proposed USD$34 million to modernise and expand Stewart International Airport (SWF) in Orange County.
Andrew M. Cuomo has called upon the Port Authority to approve the investment, aimed at increasing access to the Mid-Hudson Valley by supporting the construction of a permanent US Customs and Border Protection inspection station.
As part of the modernisation, Governor Cuomo proposed rebranding the airport New York International at Stewart Field. It is hoped this will result in more traffic as, according to the Governor's offices, "the airport's current name does not communicate to travellers and visitors booking flights to the region where the airport is geographically located".
The name comes from a family of prominent dairy farmers who, in the 1930s, donated a strip of land to the local authority for use as an airport.
The Governor's office said the proposal had "already received strong support from the local community as it preserves the heritage of the Stewart family name in the Mid-Hudson Valley region".
From a peak in 2007 with 914,000 passengers, Stewart International Airport has seen comparatively low passenger numbers for 10 years. In 2016 it enplaned and deplaned only 275,000 passengers – the second lowest number in more than 20 years.
"By transforming Stewart Airport into a state-of-the-art transportation destination, we are providing an inviting gateway to the region and supercharging an economic engine for the entire Mid-Hudson Valley," Governor Cuomo said. 
"This international transportation hub will provide a world-class passenger experience, attract new visitors and businesses and continue to move the Mid-Hudson Valley forward."
Stewart International currently uses a temporary inspection station which requires staff to assemble moveable walls when international passengers arrive to create a sterile area to process travellers.
It is hoped that constructing a permanent FIS will support the airport's potential to grow flight activity and passenger volume, while fostering the continued growth of economic development and tourism in the Mid-Hudson Valley region.
The airport provides an alternative option for residents and visitors in Mid-Hudson and downstate metropolitan area, specifically travelling to international destinations.