Munich Airport announces record financial result for 2017
A good year for aviation has meant a good year for Munich Airport as the Bavarian hub posts annual revenues of around €1.5 billion.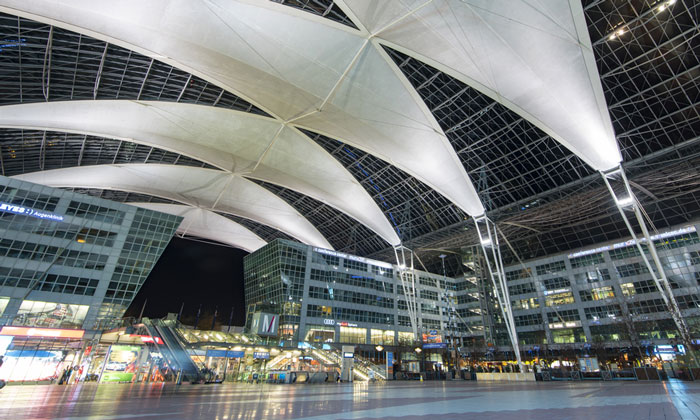 STRENGTH TO STRENGTH: The airport's CEO said the profit meant it had the means to make investments with in future
Munich Airport has announced that it earned a profit of around €155 million last year, a record for Europe's ninth biggest airport. 
Operated by Flughafen München, the airport attributes the €100 million increase in its annual revenue to a 5.5 per cent rise in passenger numbers to 44.6 million. 
Dr. Michael Kerkloh, the President and CEO of Munich Airport, said he was confident that the company is well prepared for the challenges that lie ahead.
"This ensures that Munich Airport will be able to make the necessary investments to handle its future tasks with its own financial resources.
"All the signs point to a continuation of our very satisfactory performance, so that we fully expect to report earnings at around the same level for 2018."
Growth at the airport, both in footfall and profit, seems set to continue. With five Lufthansa Airbus A380 aircraft now stationed in Munich, the Bavarian hub has become just the fourth European airport – after London, Paris and Frankfurt – to serve as a home base for the world's largest passenger aircraft.
Lufthansa will operate daily services to Los Angeles, Hong Kong and Beijing with the superjumbo. In addition, the German carrier has added four planes from the Airbus A320 to its Munich fleet for medium-haul flights.
Dr Kerkloh called it "a further step in solidifying the airport's hub function." He added: "The new long-haul services have greatly strengthened our airport's global network. Munich is becoming more and more attractive as a springboard for travel to other continents."
The Lufthansa subsidiary Eurowings is expected to launch new long-haul services to and from Munich. The airline will offer scheduled services from Munich to ten intercontinental destinations – including Cancun, Fort Myers, Mauritius, Montego Bay and Las Vegas. With Eurowings' recent input, the share of low-cost carriers in total traffic in Munich is expected to increase to around 11 percent in 2018.